We feel your pain and your shock, Damon Salvatore.
In the latest edition of The Vampire Diaries Caption Contest, reader "Rich" put the same words into Damon's mouth that we've been thinking since last Sunday night. Jon Cryer? Really?!?
Thanks so much to all who participated. Check out the top entry below and do not be discouraged if you did not won: there's always next time! We post a new TVD photo every Friday.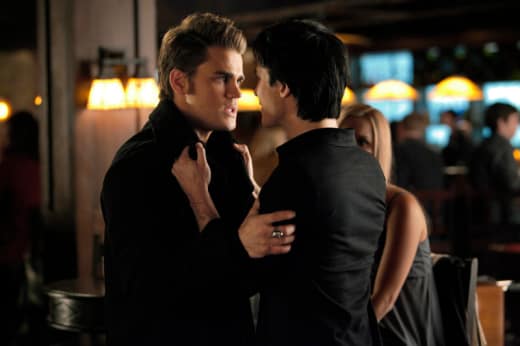 Damon: What?? Jon Cryer won an Emmy for Lead Actor in Comedy??? Are you kidding me?!?