It's the Vampire Diaries casting for which TV Fanatic has been pushing for months.
Phoebe Tonkin is coming on board this season as Hayley, a mysterious acquaintance of Tyler's. What can we expect from the character? What turned the actress on to the role and the show?
Tonkin answered these questions and more in a recent interview with The Insider.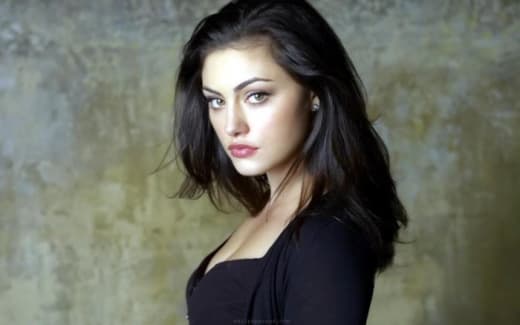 "I'm so attracted to the supernatural world, the unknown world," Tonkin told Jarett Wieselman. "I got into acting to tell stories and be a kid again and use the part of your imagination you can't use as an adult. And I'm such a huge fan of Kevin Williamson, I would do anything for him. To be part of something he created, is so popular, is so well-written and has such a big fan base, there was no question to joining."
Phoebe said she has spent most of her time so far filming scenes with Candice Accola and Michael Trevino.
"I like that she's a world traveler, a bit of a tomboy, pretty ballsy and provocative, but not in the way Faye was on Secret Circle," the star said of Hayley.
"Hayley just doesn't have a filter. She didn't really have parental figures in her life, and I like that kind of a person. I like that she's tough and tries to keep up with the boys. That's what I responded to when Julie [Plec, executive producer] first pitched the character to me."
The Vampire Diaries Season 4 kicks off on October 11 and Tonkin is expected to debut two weeks later.
Matt Richenthal is the Editor in Chief of TV Fanatic. Follow him on Twitter and on Google+.