Penn Badgley on Dan Humphrey: What a Douche!
Steve Marsi at .
Gossip Girl star Penn Badgley may not be a huge fan of his character (or the CW hit in general for that matter), but he's smart enough to recognize it for the incredible opportunity it's been over the past five years.
In an interview with New York Magazine, Penn talks about his new movie Greetings From Tim Buckley and what it's like to bid farewell to the show that made him a star (and that he initially turned down).
Badgley also shares his thoughts on Gossip Girl Season 5's polarizing Dan-Blair love story, and how he feels about that coming to an end. Follow the link here for NY Magazine's full interview with Penn. Excerpts below: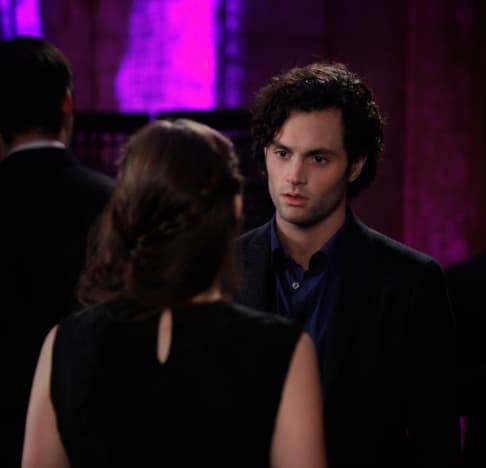 On the conflicting emotions involved with playing Dan: "It's not that I don't like my character. It's just, after a while, you're known as somebody that you're just not, and this is somebody who I so am not."
"He's not real. He's a tool on a show with soap-operatic arcs and he needs to be a judgmental douchebag sometimes. I get that. I don't hate anybody for that. But it sucks when people call me Dan and think that I'm him."
On whether he enjoyed the Dan-Blair storyline: I did, actually. Well, I didn't like how it ended, because it was just kind of [draws in breath sharply]. I liked the scenes with Leighton because I get to kind of interact in a fun way with her."
"When Dan and Blair are together, I think that's him at his brightest, maybe"
On initially turning down Gossip Girl: "I turned Gossip Girl down because I was like, 'There's no way I'll get out of that thing' ... I've been [doing TV shows for] Warner Bros Television since I was, like, 15 years old. That's ten years, pushing on eleven. I'm just like ... I'm done, dude. Look, I absolutely appreciate the opportunity it's been. I wouldn't be here without Gossip Girl, so I will always be in debt and grateful. And I've said some shit that ... I don't regret it, but I'm just maybe too honest about it sometimes. But the reason I turned it down initially was because I was just frustrated. I was frustrated and I was broke and I was depressed and I was like, I cannot do that again. I can't."
"But then my parents and my managers, they let me come to my own conclusion, but they were like 'You need this, man. It's not your thing, it's not your bag, but ...' Stephanie Savage, the creator [of Gossip Girl], she said to me, 'I know you might not want to do this again, but just take a look at it.' And I actually was like, 'I appreciate so much that you thought of me. I just don't want to do this. Thank you for understanding that I wouldn't want to do this.' And then they couldn't find anybody for it - which is weird, because a million people could play Dan Humphrey - and she came back around, I was about to get a job as a waiter, and I was like, "Okay." You know?"
On how he feels now that Gossip Girl Season 6 is the end: "Great. Honestly, the reason I can even talk like this is because I'm so secure in feeling like I just can do what I want now. I don't know what that is yet, but it's just nice."
"I can live and be myself and see what it's like to not have to go to work every day, all day."
On the current vibe on set: "We're not counting off the days, but we're all just like, 'Wow. We've been on this show for so long, and it's about to end.' We're all in our mid-20s, and we started this show when we were all 19 and 20. Yeah, it's weird, honestly, that it's ending. I think the day after it ends, I'll wake up and think "Whaaaat am I gonna do now?" [Laughs]
On whether he'll appreciate GG more down the road: "I think it's already in the rear-view mirror and I do appreciate it more now. You know, I've always been honest about how I feel about the show - which, every now and then, has bitten me in the ass - but I've always been appreciative."
"I've always forced myself to just accept that it's good. I mean, nothing's perfect."
Steve Marsi is the Managing Editor of TV Fanatic. Follow him on Google+ or email him here.