NCIS: Los Angeles Season Premiere Review: Fortune Favors the Brave
by Steve Marsi at . Comments
The NCIS: Los Angeles Season 4 premiere proved again why it's one of CBS' - and maybe even TV's - best crime dramas. The underrated NCIS spinoff never ceases to impress with plot complexities uncommon in a procedural.
Like the Season 3 finale that preceded it, "Endgame" was a multi-layered thriller, but one that wasn't overly reliant on the huge explosions and fast-paced action executive producer Shane Brennan usually provides.
Instead, what we watched unfold was an installment based on an increasingly tangled web of lies, international espionage and murder, culminating in the mother of all twists. That one was up there with The Sixth Sense!
Okay, maybe not. But it was still good.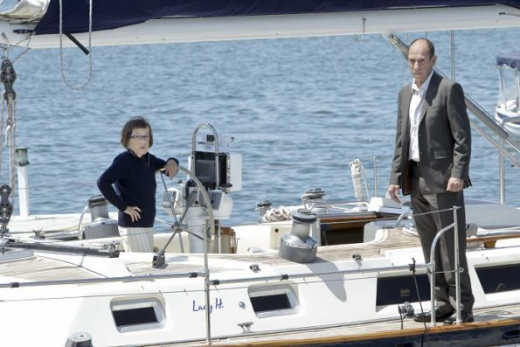 While the elaborate masquerade orchestrated by the CIA and NCIS made for a relatively fast and drama-free conclusion to the Season 4 premiere, it probably fooled more than a few fans along the way.
The deliberate misdirection still had the right pacing and flow to make sense on its own merit, which was the impressive part when you consider that everything dating back to the May finale was a ruse.
Rather than ending last season cloaked in mystery, Callen's shooting of the Chameleon was so intense, and arguably deserved, you assumed that was the story, not that there was an entirely different side to it.
There's always more to it on NCIS: LA, though, and if we piece together the plot points starting from the opening moments of "Endgame," we can now view the episode through an entirely different lens.
We began last night with Callen released from jail after his public slaying of Marcel Janvier, the proficient sniper and is spy who nabbed CIA analyst Kelvin Atlee (and NCIS Special Agent Lauren Hunter).
Suspended from NCIS and forced to bide his time surfing, Callen still has Iranian assassins on his tail as the rest of the team grills Atlee, the alleged leak of classified information to Tehran.
Atlee informs them that he's hidden an encrypted file with all his data on the sought-after Iranian spy in a safety deposit box at an L.A. bank, so Deeks and Kensi were sent in to retrieve it (below).
Of course, the Iranians are also gunning for that file, as they believe it holds the identity of the spy infiltrating their own government, and after overwhelming Deeks, Kensi and Sam, they steal the briefcase.
This was the first giveaway that NCIS had more up its sleeve than it let on, with the file making its way into Iranian hands and the still-suspended Callen being kidnapped and interrogated as a result.
We later learn that Deeks switched USB drives at the bank, changing one file alone: Cherokee.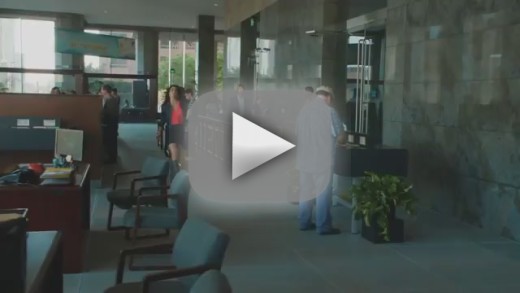 With one of Hetty's old adversaries moments away from taking her out aboard her awesome yacht, Callen convinced the Iranians to stand down, informing them that in reality, there never was a spy.

It was all a plan by the CIA to convince Iran that a high-ranking Iranian officer, one of the CIA's top targets, was actually a double agent, leading Tehran to imprison their own general. Diabolical.


NCIS played by having Callen kill Janvier ... or so it appeared. They faked his death so Vaziri would believe Callen was a rogue, suspended agent with nothing to lose and someone Iran could buy.

Having sold that, Callen offered his interrogators a trade: his life and Hetty's for Janvier, the man who blackmailed Iran with false information, and who NCIS has harbored as the ultimate bargaining chip.

Checkmate.


G's now back in the fold, as is Hetty, who rejoined the team after her latest fake resignation - another piece of the puzzle. In order to dupe their adversaries, the diminuitive shot-caller had to step aside and retire.

It was a bold plan, one that required plenty of chips to fall just where they did, but as Hetty said, fortune favors the brave. They may have lucked out, but the better you are, the luckier you get.

Finally, Granger mentions, almost as an aside, that Khadem's body was found at the marina, where we last saw him moments away from killing Hetty. Who wouldn't like to discuss that over tea?

Hetty and Granger had some great exchanges, especially her remark that she hoped he didn't move her things, and his response that she could print a new resignation later each time instead of changing the date.

Next week, we'll return to normal, or at least NCIS: LA's equivalent of normal, with a return to more self-contained storylines, but this one was one for the ages. However unusual, it was really quite well done.

With the exception of Hetty's great lines, the witty banter was dialed back a bit last night, but that's to be expected with plot lines of this nature. Expect Kensi, Deeks, Eric, Nell, Sam and G to make up for lost time.

What did you think of the NCIS: Los Angeles season premiere? Comment below!

Steve Marsi is the Managing Editor of TV Fanatic. Follow him on Google+ or email him here.

Tags: NCIS: Los Angeles, Reviews