TV Fanatics, we have a winner!
Equipped with a photo of Damon and Rebekah from one of The Vampire Diaries' best Season 3 episodes, the top entry for this week's Caption Contest comes from a user named "Dolly." Why? Because she went all historical on us!
Check out her 1929/stock market crash-related response below and appreciate the effort along with our staff. Then, get ready to play again.
There's a new Caption Contest every Friday!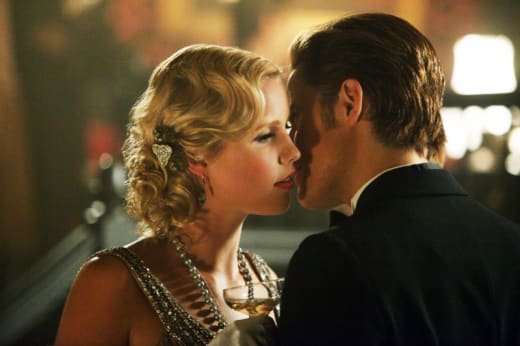 Rebekah: We still have a few hours before the market crashes…let's go kill some bankers.