We know who the nominees are, and we've taken a look at some of the biggest snubs, but now it's your turn to weigh in on the 2012 Emmy Awards TV Fanatics! Staff writer Dan Forcella is here to give you quick refresher on each of the major categories, and then turn it over to you all to let us know who should win come September 23.
Other categories previewed so far: Lead Actress Comedy, Lead Actor Comedy, Supporting Actress Comedy, Supporting Actor Comedy, Comedy Series, Lead Actress Drama, Lead Actor Drama, Supporting Actress Drama, Supporting Actor Drama.
-------------------
Four television shows have won four Emmys for Outstanding Drama Series. It took Hill Street Blues and L.A. Law six nominations to reach the plateau, while The West Wing needed seven opportunities to earn its four awards. Mad Men, on the other hand, has come home with the gold in each of the first four years of its existence.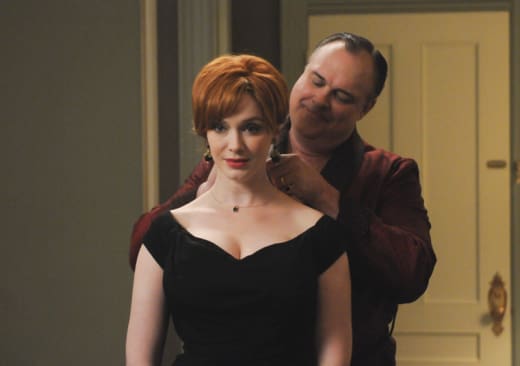 Will 2012 mark the fifth straight honor, and make history for the AMC drama? The chances are good. The quality of the series didn't diminish noticeably in its fifth season, and the Emmy voters have a tendency to vote for the past winner unless something drastic happens.
The emergence of Homeland as both a critical and a fan favorite might just be drastic enough to knock Mad Men off of its perch. With compelling acting performances, suspenseful story telling, and beautiful direction, Homeland may have a chance to be the big winner in its first season at the Emmys.
Breaking Bad, regarded by so many as the best drama on television, has continually been the opposite of Mad Men in that the actors can win but the show can't. If this roll that it has been on gains enough steam it might be able to change that pattern, but it will be a hard road to travel with these voters.
With all of its love on nomination day, a surprise win out of Downton Abbey wouldn't shock me completely. The Academy seems to love this show, which was evident in its win in the miniseries category last year.
Game of Thrones never seemed like an Emmy favorite, even after two straight nominations, so I remain skeptical that it has a serious shot at the win. Boardwalk Empire, meanwhile, seemed to earn its spot by default. It probably doesn't have the edge over other period dramas, Mad Men and Downton Abbey.
The surprise in the category was not seeing The Good Wife as a nominee.  It was the broadcast networks' only hope, and it failed to make them proud.  Sure a number of performers were recognized, but to have all cable series on the best drama list is pretty disappointing for broadcast tv.
Who did enough to win the prize? And who just didn't have the stuff? It's your turn to let us know who you think should win this year's Emmy for Outstanding Drama Series?
Vote in the poll below and then sound off in the comments!
Dan Forcella is a TV Fanatic Staff Writer. Follow him on Twitter.