Major changes are ahead for Jess Day on New Girl Season 2, and not just in her personal life.
Yes, David Walton has been cast as the character's "f-ck buddy," according to Liz Meriwether, but the producer has opened up to Entertainment Weekly about an even more pressing scoop:
Jess is about to get fired.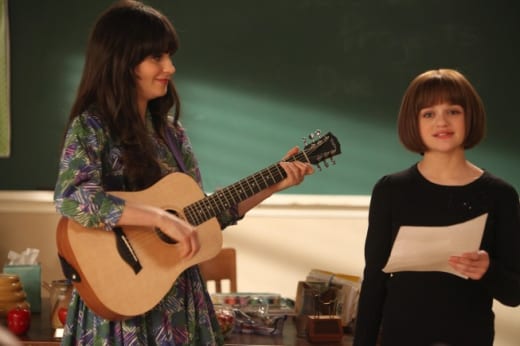 "She's having to restart her life and figure out who she is and what she wants to do," Meriwether says of the storyline. "I think we're going to take our time and figure out what she wants and let her have a moment of questioning who she is, why she's a teacher, and if that's really what she wants to do."
Look for Jess to experiment with many different jobs this fall, and also for her parents to show up. Casting is reportedly underway for the man and woman responsible for Zooey Deschanel's guitar-strumming ball of quirkiness.
Got any suggestions?
New Girl returns with new episodes on September 25.
Matt Richenthal is the Editor in Chief of TV Fanatic. Follow him on Twitter and on Google+.