In honor of the 10th anniversary of its one and only beloved season, Firefly took over Hall H of the San Diego Convention Center this afternoon for an hour's worth of memories, tears and many, many cheers.
With an unbelievably enthusiastic crowd looking on, Joss Whedon, Nathan Fillion and company rewarded their loyalty with the following quotes, scoops and water works...
Joss Whedon on Nathan Fillion:  "There was never a moment from the time we met where I did not think he was the Captain. He is there to make sure everybody is there having the best time, doing their best work."
Alan Tudyk on Fillion: "Right at the beginning, when we first started shooting the series, Nathan came up to all the actors and said, 'We're learning all the names [of the cast and crew].' It became a game [that] brought everybody together as a family
Fillion on what Firefly meant to his career: "Firefly was a lot of firsts for me. 'He's good, but we don't know if he can carry a show' — that's what I got a lot. Joss Whedon gave me the best character I've ever played."
Whedon Weeps: Asked about the show's fan support, Whedon got choked up, receiving cheers from the crowd and finally getting out: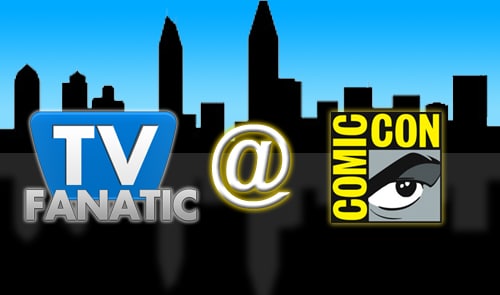 "When you're telling a story, you're trying to connect to people in a particular way. The way in which you guys have inhabited this world, this universe, have made you part of it. You're part of the story."
"You're living in Firefly. When I see you guys, I don't think there's a show. I think that's what the world is like. There's spaceships. The story is alive."
If He Only Knew…: Asked what would have been different if he wrote Firefly as merely a one-season adventure, Whedon replied he wouldn't have killed anyone off and:
"[It would have been] a different animal and it has different needs. We would have delved into the Blue Sun conspiracy… And we would have learned about Book and Inara."