In an unexpected move, Starz announced this morning that Season 3 of Spartacus will be that thrilling drama's last, as the concluding chapter - titled Spartacus: War of the Damned - will premiere in January.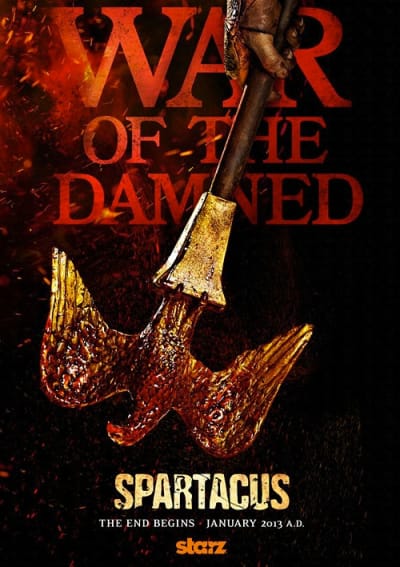 Said creator Steven S. DeKnight to IGN of the news:
"This show has been challenged, to say the least, in many, many ways. We've faced many difficulties and tragedies on the show. My original plan was to attack the show in a five- to seven-season arc. Once we got into it and after Andy [Whitfield]'s passing and looking at the historical story of Spartacus, we came to the decision to basically end on a high note...
"Starz, thankfully, really stuck by the show, and they really wanted it to be told all the way to the end. They didn't want to cheat the viewers and just suddenly pull the plug. So they gave us this opportunity to wrap up the story, and we're certainly taking that opportunity and running with it. This is by far the biggest season we've ever attempted."
Look for Season 3 War to focus on the final battle between Spartacus and Marcus Crassus.
Matt Richenthal is the Editor in Chief of TV Fanatic. Follow him on Twitter and on Google+.