With nominations for the 2012 Emmy Awards scheduled to be announced by Nick Offerman and Kerry Washington on July 19, staff writer Dan Forcella is here to give you a quick overview of each category, his predictions for the 2012 nominations, and his Emmy Wish Lists for who ought to be on the ballot.
Other categories we've covered, predicted and forecasted so far: Lead Actor Comedy, Lead Actress Comedy, Supporting Actor Comedy, Supporting Actress Comedy, Comedy Series, Lead Actor Drama, Lead Actress Drama, Supporting Actor Drama, and Supporting Actress Drama.
-------------------------------------------
It seems like there are seven shows for six spot in this year's Outstanding Drama Series race, but the big question remains whether or not Mad Men will win for the fifth straight time and break the all-time record. The AMC series is currently tied with Hill Street Blues, L.A. Law, and The West Wing with four Best Drama victories.  
Its biggest competitors are most likely two-time nominee Breaking Bad or newcomer Homeland.
Prediction
Breaking Bad - AMC
Downton Abbey - PBS
Game of Thrones - HBO
The Good Wife - CBS
Homeland - Showtime
Mad Men - AMC
The series that many thought had a chance to unseat Mad Men last year, The Good Wife, should be right in the thick of it again. Downton Abbey, moving up after last year's win for best miniseries should also vie for the crown. I'm giving Game of Thrones a slight edge for the final spot over fellow HBOer Boardwalk Empire, mainly due to the fact that it aired its season closer to the voting period.
Emmy Wish List
Breaking Bad - AMC
As Walter and Jesse got themselves into more and more trouble this season, audiences had the pleasure of watching it all unfold. After maybe its best season yet, Breaking Bad deserves to be among those recognized for excellence once again this year.
Fringe - FOX
Mixing suspense with heart as well as any series since Lost, Fringe continued its remarkable work in 2011-12. Unlike some, I really enjoyed the way they took the story this season, mostly because there was such a good payoff. Only one season left!
Game of Thrones - HBO
Like I've said before, this wasn't as good of a season as its first installment, but even a subpar effort of Game of Thrones is better than most. Although it could've have been better, given its source material, the end product was still a joy to watch.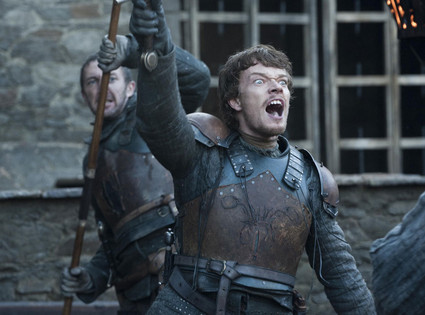 Homeland - Showtime
Just a fabulous start right out of the gate, Homeland made us think constantly about the motivations of its characters in only its first season. Whether you were rooting for or against Carrie and/or Nick, Homeland was as exciting as anything on television this year.

Justified - FX
My favorite series on television, Justified was given the task of coming back from what I thought was an all-time great season in 2010-11. The modern western did just that, exceeding my expectations with the help of newcomers Neal McDonough and Mykelti Williamson.

The Vampire Diaries - The CW
Whether it was the originals, saying goodbye to Ric, or the always interesting vampire love triangle, The Vampire Diaries had yet another great performance this season. It will be interesting to see where things go after the shocking finale!

Now it's your turn TV Fanatics!  Which shows would make your Emmy Wish List for Outstanding Drama Series?

Dan Forcella is a TV Fanatic Staff Writer. Follow him on Twitter.

Tags: Emmy Awards