The Office Review: There's Magic Out There

Dan Forcella at .
It had been almost a month since the last episode of The Office aired, and its return confirmed the sad truth: this show has become a mediocre comedy this season.
"Welcome Party" was filled with a few heartwarming moments, and a couple of laugh out loud scenes here and there, but every new installment seems to make it more and more obvious that The Office is a shell of what it used to be.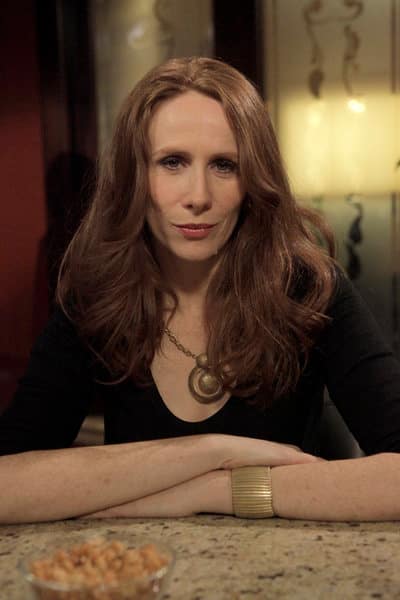 Catherine Tate was pretty polarizing in her first few performances, but at least she was giving audiences an opinion. Here, her Nellie Bertram was neither hilarious nor detestable, and instead was used as a sympathetic character taking on the mean-spirited words of her coworkers. Whether Nellie deserved the hate from the office, or the love from Jim's defense, it didn't have much of an effect on our viewing pleasure.
The fake party for Nellie did bring about two of the funniest moments from the episode, though. There was this classic "Kevin is fat" hilarity...
Kevin: You think this is a great party? This cake has vegetables in it. | permalink
... and there was the even better "Ryan is a doucher" comedy. Honestly, if it wasn't funny enough that Oscar jumped on Darryl's code name for Ryan as "douche bag" with the fact that everyone would know who was being talked about, Ryan calmly agreeing had me completely losing it.
While this fake party was going on back in Scranton, Andy and Erin made their way back from Florida. Unfortunately, they had to stop in Southern Penn to break up with Jessica. Other than the fact that everyone at the bachelorette party believed Andy when he said he was gay, there weren't many laughs coming from this plot.
They continue to throw this relationship between Andy and Erin at us, and it still isn't working. They're not a couple that I can get behind, and I'm not sure why. Is it how annoying Andy has become? Is it that Erin's shtick has worn off? Or is it simply that they don't have the chemistry I tend to need in order to back a TV couple wholeheartedly?
There were a couple other nice moments from the episode worth mentioning:
Erin thinking that you can get tired by looking at a turkey.
Creed's original songs are not only bad, but 30 minutes long.
Dwight jumping in on the Pam hate, even though he had no idea what was going on.
Dwight needs a Tweeter account!
Check out all the best lines from the episode in our The Office Quotes section, and then head to the comments below and let us know what you thought of "Welcome Party."
Dan Forcella is a TV Fanatic Staff Writer. Follow him on Twitter.