It has been four episodes now since the super team returned from Florida, and The Office still hasn't found its footing back in Scranton. "Fundraiser" featured some humorous moments, sure, but it was another continuation of the less-than-spectacular installments we have witnessed as of late.
There were highlights - such as Ryan's opening rant about Smokey Robinson, Dwight's efforts to win the silent auction or Kevin's straight forward attitude towards Andy - but even these pleasant sequences failed to make me laugh out loud. Not every comedy needs to have that skill all the time, but it definitely helps.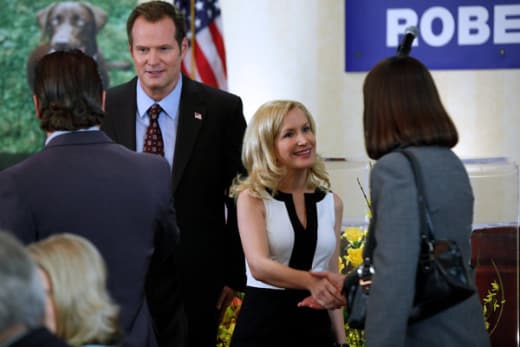 In the cold open, Ryan was just being Ryan. He always has an agenda, and he usually doesn't have any idea what he's talking about. That's what makes him such a great character. Whether it is professing his love for a girl he will most likely cheat on, or pretending to have loved Smokey Robinson, Ryan will always be a douchebag.
I'm not sure which was funnier, Dwight's arrogance as he quietly outbid everyone at the silent auction by thousands of dollars, or his ridiculous celebrations after finding out he won every prize.
While the way Kevin treated Andy all episode - trying to convey the fact that losing his job was not a good thing, and being ridiculously obvious about that - was hilarious, Andy himself was once again the most frustrating part of "Fundraiser."
With only two episodes remaining in the season, I'm struggling to figure out what they're attempting to do with Andy Bernard. The character is stuck in this zone of being both horribly unfunny, and scarily depressing. Watching him sit there with all of those dogs just made me want to stop watching all together.
Whether Rainn Wilson leaves to do his own spin off show or not, The Office is going to need to change things up with Ed Helms and his character. It's not working, and it's slowly - well not THAT slowly - killing the show.
There were a couple of other things to enjoy from the half hour, such as the way Nellie ate her first taco, or Pam and Oscar bonding over the fact that Jim isn't fashionable enough to be gay, but overall "Fundraiser" was another lackluster effort on the part of The Office.
What did you think? Was it an improvement over the more recent installments? Which was the funniest moment from the half hour? Check out all the best lines from the series in our The Office quotes section and then sound off in the comments.
Dan Forcella is a TV Fanatic Staff Writer. Follow him on Twitter.