Last week's premiere of Scandal introduced viewers to the world of crisis management, as seen through the eyes of super producer Shonda Rhimes and star Kerry Washington.
But the visions of these women were actually shaped by real-life crisis manager Judy Smith, someone I asked Washington about on a phone call not long after the pilot aired.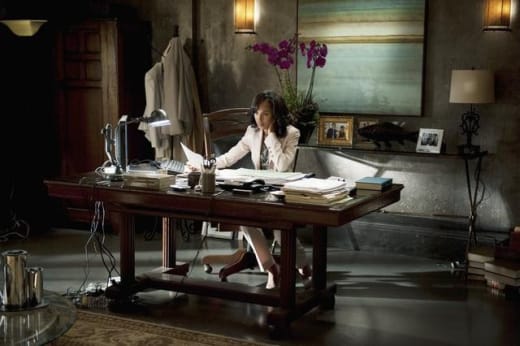 The actress is no stranger to portraying characters based on real people and said that she "loves to do the research" involved in roles such as this. In fact, Washington said, "Judy may have been shocked at the depth of [her] research" in becoming Olivia Pope.
Prior to reading the first script, Washington was "not at all familiar" with the world of crisis management.
"You know there are publicists, but not crisis managers. Crisis management isn't about publicity," she explained.
Smith, who is a producer on Scandal, has been "very generous with helping [the cast] in understanding that world and that responsibility," said Washington. "The Internet has changed how quickly stories break. Instead of a story breaking in the morning, it could break in the next five minutes."
The speed at which Olivia Pope and Associates must move to protect their clients is where Rhimes and her love of fast-paced narrative comes into play. For some scenes, Washington related that stopwatches were used to ensure that lines were delivered in the tight way that already has some viewers talking. (For a look at this dialogue, check out the Scandal quotes page.)
"I was thrilled at the prospect of working with Shonda," Washington said. "We're so lucky to be following the tradition of Shonda Rhimes."
What does she love most about Rhimes' other works? The self-proclaimed fan said that ShondaLand programs are "shows about strong personalities and smart people. Shonda tells stories in an inclusive way." This, Washington believes, makes it easy for viewers to relate.
And what can viewers expect from upcoming episode?, Washington teased that by the end of the season "no one is who you think they are. Everybody has secrets."
I, for one, can't wait to find out what those secrets might be.
Miranda Wicker is a Staff Writer for TV Fanatic. Follow her on Twitter.