The future of Rachel and Kurt will be decided before the third season of Glee concludes, and it will all come down to… Whoopi Goldberg?!?
That's right, Michael Ausiello confirms: the Oscar winner/comedian/View co-host will appear on three May episodes of Glee as Carmen Tibideaux, a professor at New York Academy of the Dramatic Arts (NYADA) who heads to Ohio and judges Kurt and Rachel's auditions for this prestigious institution.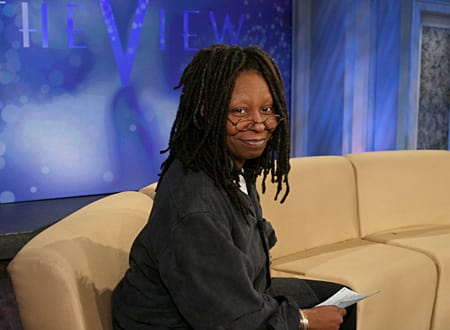 What do you think of this casting, TV Fanatics?
Glee returns with a new episode on April 10 and it will mark the appearance of Matt Bomer as Blaine's brother, Cooper.