Warning: The following description reveals key plot points from the March 22 episode of The Vampire Diaries, "Break on Through."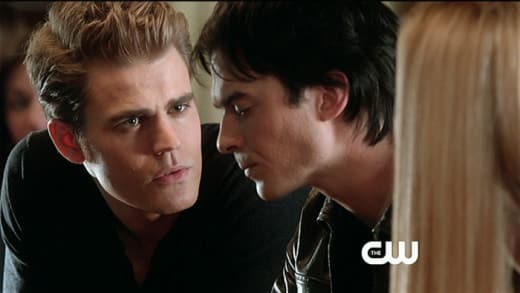 With two weeks to go until TVD returns with a new episode, taking us back 100 years in the process, The CW has released the official synopsis for the 17th installment of the season. What role will a bridge play? How does Sage come back into the picture? Read on for a few teases...
A century after their first encounter, Damon and Sage meet again at the ceremony to kick-off the restoration of Wickery Bridge. Damon is surprised to learn the reason Sage has returned, and pleased when she devises an unusual method to help him figure out what Rebekah is up to. Abby is having a hard time adjusting to her new reality, despite Bonnie and Caroline's efforts to help.
When Damon informs Elena of Stefan's latest struggles, she reaches out to Stefan to help her save a friend in danger, in hopes that it will help bring Stefan even closer to his humanity. Finally, when Damon discovers a new secret weapon, he lets Stefan in on the news.
Matt Richenthal is the Editor in Chief of TV Fanatic. Follow him on Twitter and on Google+.