Do chains and whips excite Rebekah?
Oh yes, according to many of the responses to this week's Vampire Diaries Caption Contest. Rihanna was channeled early and often among readers, but not by the eventual winner: Tania.
Check out her winning entry below and don't be discouraged if you didn't come out on top. There's always next week, TV Fanatics! We run a new competition every Friday afternoon.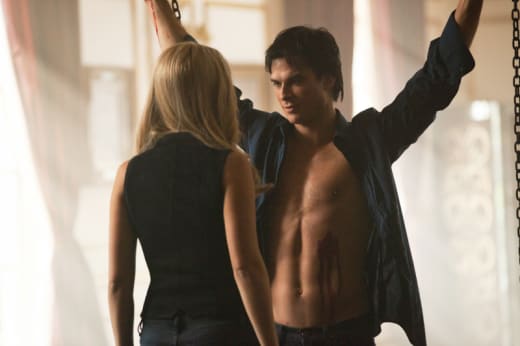 Damon: I think you misunderstood the 'ball and chain' metaphor.