A pair of key players will return for multiple episode of Burn Notice this summer.
Entertainment Weekly confirms that Jere Burns and Kristanna Loken will both play important roles on season six, as the former reprises the character of Anson and the latter will be back as Rebecca.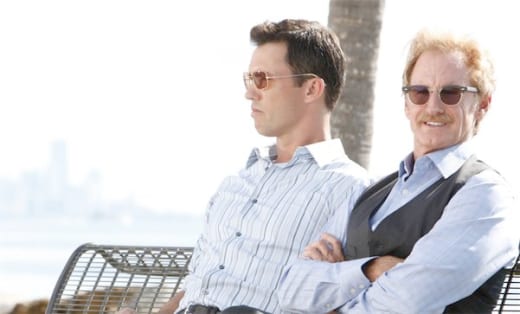 According to a USA source, Anson will be seeking "other devious resources to enact his plans" after being thwarted by Fiona on the season five finale. Will these include Rebecca, outed as a double agent on that same episode? It's safe to assume.
Earlier this month, news also broke that John C. McGinley would recur on Burn Notice as Michael Westen's former mentor.