Parks and Recreation Review: Bowling for a Vote
Nick McHatton at .
Parks and Recreation went back to its roots on "Bowling for Votes," as Leslie went on yet another crusade over one tiny little detail.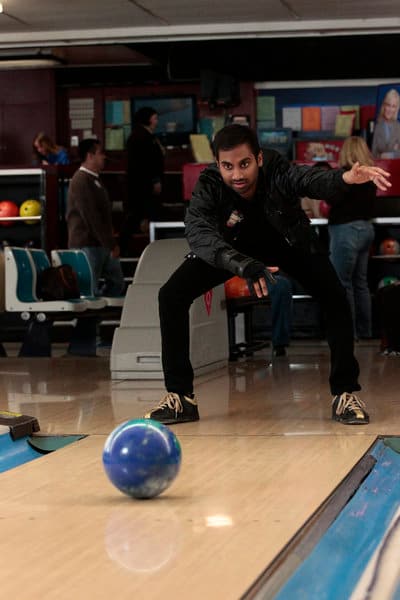 Yes, Leslie tried her darnedest to win over Bowling Guy, complete with the color-coded and organized binder. The minute Leslie showed off that binder we all knew she wasn't messing around.
Much to Ron's dismay, however, we were thrown a curve ball. Bowling Guy was a giant jerk and called Leslie a bitch, multiple times. I'm all for humor and curse words, but even so, this really sapped the humor and lightness out the show momentarily. It was stomach churning to verbally hit Leslie like that, and it shows that even in Pawnee politics is still a dirty game.
Thankfully, Ben punched Bowling Guy in the face (as awkwardly as possible), and Leslie's primal, loving reaction to it made that terrible moment worth it. Watching Leslie be so proud of what Ben did for her, and make no excuses or apologies for him, is so Leslie. Leslie always defends her people, and that is what may win her this election. Leslie is a fighter and she's not going to apologize for it. Watch out, Bobby Newport!
Naturally, our favorite supporting cast of characters were also in it to win it with bowling and donations.
Ron's level of godliness waxed and waned tonight with his "no fuss" bowling. The ending with him trying out Tom's granny style absolutely sealed the deal. Only Ron, after feeling the personal assault on his manliness, would try out such a strategy and bowl the perfect game.

But not even Ron could touch what April brought to "Votes." Her outright mission to take down Chris and wish for his happiness to go away is something we've all wanted to see. But seeing Chris' sad face after Millicent broke up with him? Not something I was ready for, and apparently April felt the same way because those were real, honest emotions she had as she gave him a hug. Yes! A hug!
Overall, Parks bowled another winning episode here. Be sure to head on over to the quotes page to vote on some of your favorite lines from tonight's episode. Otherwise, you might just be a wizard and take our happiness away.