Our NCIS review broke down the latest installment of TV's top-rated show in great detail.
Now, TV Fanatic staff members Steve Marsi, Matt Richenthal and Eric Hochberger have assembled for a weekly Round Table Q&A discussion of events from last Tuesday's episode, "A Desperate Man."
Join in below, as we analyze various aspects of Tony, Ziva, Ray and more ...
----------------------------------
Describe this episode in one word (or two).

Steve: Emotionally complex.
Matt: Excellent.
Eric: Surprising.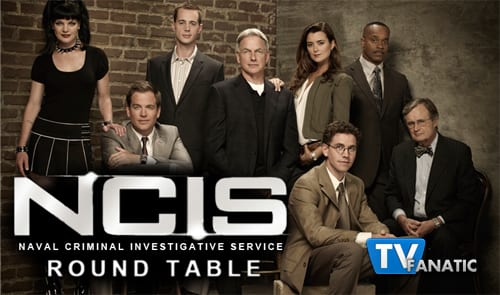 What was your favorite quote or scene?

Steve: Det. Burris telling Tony and Ziva to cherish each other. What a perfect way to end an episode that took so many twists and turns - both emotionally and in terms of the investigation.
Matt: In a Tiva-centric week, any scene with the more mature, supportive Tony. It was fun to watch the conflicted DiNozzo be there for his friend, even as she potentially agrees to marry someone else.
Eric: Ray getting walloped at the end. If there was EVER a dude that had it coming!
Are Tony and Ziva getting too much screen time?

Steve: Abby, McGee and Ducky all have had memorable stories this season, but not as much lately. Gibbs, as the show's focal point and the team's leader, will always command the most attention and I doubt many fans are upset about that. But hopefully after two Tiva-centric episodes we will pivot back to some of the other team members in the coming weeks. We know there's Palmer's wedding, if nothing else. Hopefully there's another episode featuring Abby and her brother in store, as well as another love interest for McGee. Talk about a dry spell!
Matt: Not to me, because the story arc has been so good. Both Cote de Pablo and Michael Weatherly have delivered strong, nuanced performances of late, and their characters' relationship - which I express my opinion on below - has been a treat to watch. After these last two weeks, what's to complain about? Be patient, fans of McGee and Abby. Your time will come!
Eric: Sometimes I wonder if I'm watching The Ziva Show ... and bear in mind I love me some bad ass Ziva, so no real complaints. Still, more Abby writers!
Did you peg Ray as the killer?

Steve: Maybe I'm just naive but I actually did not connect Ray to the case very quickly. I assumed his proposal and whereabouts were simply concurrent with the investigation, not involved. I also believed Ziva would say yes to the proposal, only to second-guess herself and break off the engagement weeks later.
Matt: Yes, Ray was shady even by CIA standards.
Eric: It was reasonably well disguised by the writers, but the way it's been going these days, I half-expected he would be involved even before his name turned up on that slip of paper.
Do the team members get involved with too many murderers?

Steve: As I said in my review, I'd like to see the NCIS team members involved in some more steady relationships - either with each other or outsiders - that don't involve murderers.
Matt: Yes. As Eric said earlier, I almost expect it nowadays. A little stability wouldn't hurt. In Ray's case, though, it worked better than most, given what he does (or did) for a living.
Eric: Are they involved with more people with such inclinations than you or I? Definitely. But it's a TV show (and a great one at that) and these are criminal investigators so I'll buy it.
Do you want Tony and Ziva to get together?

Steve: This may sound like a cop out, but I don't care too much either way as long as the writing quality remains strong and their relationship evolves in a believable manner. That's more important to me than whether their romantic connection develops. And, as I said earlier, my biggest concern is that the other characters not be ignored.
Matt: Personally no. I think of Tiva as friends, or closer than that, but not romantic partners. It's more of a sibling type chemistry to me - nothing more, nothing less - and it's terrific. As is.
Eric: Yes. They don't need to rush it, but yes. How many more guest characters need to comment on the obvious chemistry before they open their eyes! It's gonna happen.
What's your take on these issues of the week on NCIS? Discuss below!
Steve Marsi is the Managing Editor of TV Fanatic. Follow him on Google+ or email him here.