Gibbs will travel down memory lane and then some February 7th when NCIS airs its 200th episode. The milestone event, titled "Life Before His Eyes," explores certain "What If" angles, according to TV Line.
Executive producer Gary Glasberg tells Matt Mitovich, "It very much is about a pivotal moment that Gibbs faces."
"It literally looks back at key moments through nine years of NCIS where decisions had to be made, and had people gone in one direction instead of another, how the world would have ended up."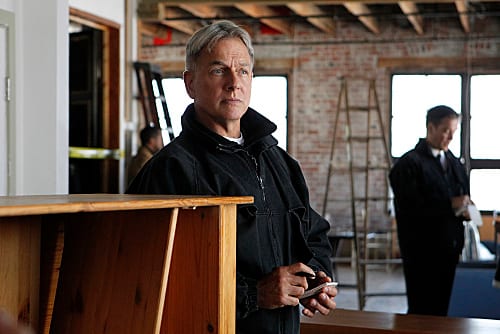 With 199 episodes worth of material, and some events that fans recall intimately years after the fact, NCIS could go in any number of directions with this. Including bringing back some old faces.
Glasberg says that in the much-hyped 200th episode, will be "familiar faces, old faces, and faces the fans didn't think they'd see again…. It was a lot of fun. It was a challenge, but it was a lot of fun."
At the end of the day, Gibbs comes away from the episode with "the realization that the decisions he has made were meant to be. As he looks around NCIS, he realizes that this is where he should be."
Much of the installment takes place in large part at a diner, never before seen on NCIS, Gibbs gets his morning coffee - he goes there a lot, obviously. It will also look at existing relationships differently.
Tony and Ziva will meet, for instance, but under circumstances that mark a drastic departure from how it went down years ago, as Kate (Sasha Alexander) has never left us in this alternate universe.
Mike Franks (Muse Watson) will be one of the familiar faces making a cameo.
"For the first time, I didn't know what was going to happen [in a scene]," Michael Weatherly says of the scene. "I literally had to concoct in my mind seven years of 'What if there was no Ziva in Tony's life?'"
"The character [Cote de Pablo] brought was so different from her normal Ziva."
Vance, conspicuously absent from this week's NCIS and other recent installments, will still be the agency's director, however, "There are some real weird, dreamlike juxtapositions," Rocky Carroll said.
"There are a lot of surreal, 'How did we all end up at the same table?' moments."
One scene sure to get people talking? Gibbs is approached by a hooded stranger at the diner, toting a pistol. As he IDs himself, a shot is fired from someone's gun. Make of that what you will in the comments below.
UPDATE: The episode format is said to be loosely based on the 1998 movie, Sliding Doors.
Steve Marsi is the Managing Editor of TV Fanatic. Follow him on Google+ or email him here.