Fox President Kevin Reilly confirmed yesterday that Glee will not be spun off in any way - but that doesn't mean season four won't look very different from anything we've seen previously on the show.
Look for Rachel, Kurt and the senior class to graduate, while likely still being involved in some capacity. New characters, meanwhile, will step up, with E! News reporting Grant Gustin may very well be promoted to series regular status in time for the fall.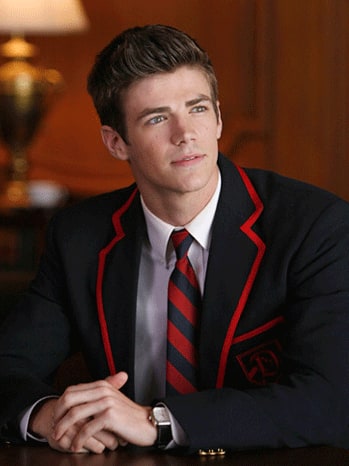 Gustin - who plays evil, Blaine-desiring Warbler Sebastian - will recur throughout this winter and spring, playing an especially major role in the upcoming Michael Jackson tribute episode.
A source says a new deal for Gustin has been discussed, but the show is "not finalizing any season four regulars until May," while the actor Tweeted last night: "Thanks for all the congrats but this news is not official as of yet."
Still, the likelihood seems strong. Do you wanna see Sebastian as a regular on Glee?
Matt Richenthal is the Editor in Chief of TV Fanatic. Follow him on Twitter and on Google+.