Go ahead and put on your slightly darker turtleneck and celebrate the return of the world's greatest secret agent with our Archer Round Table.  Dr. Toboggan, Mark F and Eric H have teamed up to discuss everything from the best Burt Reynolds movies to Trudy Beekman's anti-bat pole agenda.
Please read below and hop in the comments to discuss your favorite moments from "The Man From Jupiter."
Favorite Quote?
Dr. Toboggan: 
Archer: It's pretty hard to stay anonymous when you're the world's greatest secret agent.
Burt Reynolds: Well calling yourself that can't help.
Mark F:
Archer: New hot tub. 50 jets. Hand hewned California Redwood. No big deal
Burt Reynolds: The California Redwood is endangered.
Archer: So? I already got my tub.
Eric H: Obviously we're going to wait for her.  She's the hot one.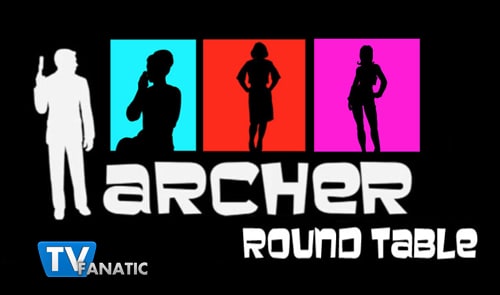 Is it pretty hard to stay anonymous when you are the world's greatest secret agent?
Dr. Toboggan: Well, I'm not going back and changing my first answer now.  But more importantly, when you're the standard with which all other spies are measured it's pretty difficult to conceal your identity.
Mark F: I mean. Sometimes you need an original line to pick up girls. Tough part is calling the other agents to support your claim while they're on duty. Kind of gets them killed. But then again they could have just been loose cannons.
Eric H: No, calling yourself that doesn't help.  Nor did publishing this book.
What is the best Burt Reynolds movie? 
Dr. Toboggan: I also haven't seen many Burt Reynolds movies.  The original Longest Yard was pretty good but I'm going to go with Gator on title and air boats alone.
Mark F: Like I even have a clue which movies he was in. Smokey and the Bandit? For all I know this entire episode was a parody of all of Burt Reynolds' movies.
Eric H: Gator 2. Twice the airboats.  Twice the awesome.  Even if twice is still none.
Why would a co-op board reject a bat-pole in the garbage chute?
Mark F: I don't know. Think it is a blessing in disguise for Archer. Sounds great in theory but the mixing with the trash just wouldn't work. The pole would be covered in junk thus ruining the black turtlenecks. Also, the smell could knock Archer out before even reaching the bottom?
Dr. Toboggan: I have no idea.  There's a lot of issues with the coop board, my guess is Trudy Beekman is behind this somehow.
Eric H: Damn that Trudy Beekman.  Let's see her try to explain the lack of alternate mode of egress during the next fire to the co-op board.
Too much Burt Reynolds?
Dr. Toboggan: I liked him in the episode but I agree I hope it's a one off episode.  Archer is at his best when he thinks he is better than everyone else in the room.  If he kept getting bested by Burt it could get old quickly.
Mark F: Yeah. I think so. While it did lead to some good interactions I really hope it is just a one-off episode since it does seem to flow with the rest of the series. Although definitely glad to see Krieger is back with a semi-new van 
Eric H: Is that possible?  Even a cartoon couldn't hide his rugged good looks and 'stache: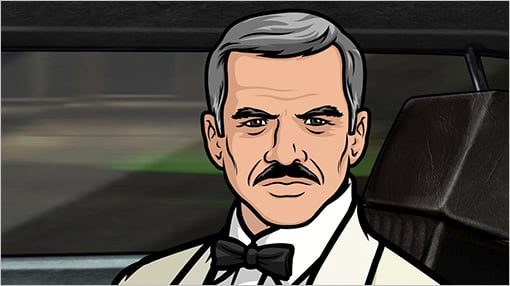 Eric Hochberger is the programmer of TV Fanatic, so please forgive his mediocre writing. His programming is far better. Follow him on Twitter and/or email him. Just don't request threaded comments. They're coming.