The Office can't seem to get into any kind of rhythm during its eighth season. It takes one step forward, and then it falls two steps back. Last week's "Pam's Replacement" was one of the better episodes in a while, but "Gettysburg" was far from that distinction.
Andy Bernard was back in the spotlight of the "A" story, and it all became a bit boring. Forcing the historical analogy to the office didn't work, and jumping around with the Dunder Mifflin flag created neither laugh out loud nor awkward moments.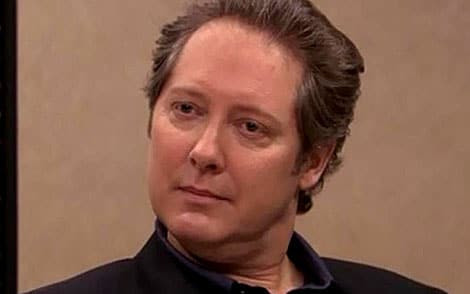 Near the end, Jim stated to Andy that the group likes him as manager of the branch... and that might be the problem. There's not nearly enough hatred between the boss and employees, a dynamic that creates a ton of hilarious moments.
Back at the home front, the "B" story worked much better. Robert California proved again that he is much more normal than the guy we met at the end of last season, but thankfully Kevin is weird enough for everybody.
I loved his original idea of attempting to pair a marker with every other office supply in order to find the "game-changer." His backup, to optimize the organization of the vending machine, was also good.
I didn't like the payoff, though. His Big Mac idea could have just as easily been taken for an intelligent metaphor as the cookie idea... maybe even more so. The whole just ended pretty abruptly after that as Robert figured out Kevin was just talking about cookies the whole time.
There were a few other highlights here and there, but overall, this was not one of the better The Office episodes this season.
Other Highlights
"Three reasons you're wrong about True Blood."
Dwight's preaching about the Battle of Schrute Farms.
And the fact that Schrute Farms ended up being a place for dandies and the fabulous during the war.
Erin believing the next thing she hears is the absolute truth.
Origami; the sushi of paper.
Let us know what you thought of "Gettysburg" in the comments, and don't forget to check out our The Office quotes page for all the best one-liners.
Dan Forcella is a TV Fanatic Staff Writer. Follow him on Twitter.