Grey's Anatomy Burning Question: How Will Teddy Respond?
by Steve Marsi at .
After a heart-wrenching episode Thursday night, Grey's Anatomy left viewers with plenty of unanswered questions heading into 2012. Chief among them: What's going to happen to poor Teddy?
Kim Raver recently spoke to EW about that very subject ...
"It's like the time-bomb waiting to explode," she says.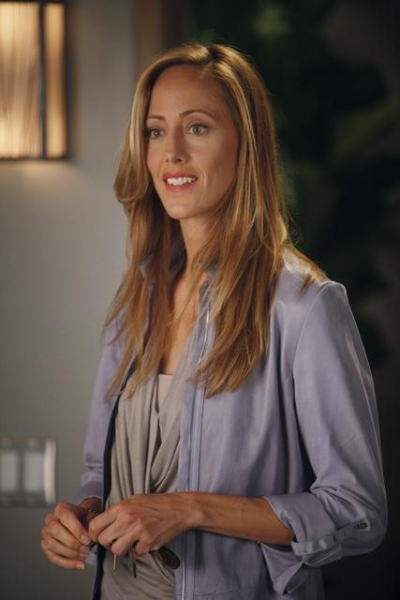 "I know that she doesn't just dissolve into a puddle on the floor. It's not that kind of grieving. I know she will go into 'Let me try to fix it' mode. But we don't know how long that will hold," says the star.

Not that it's necessarily going to be easy. Moreover, she said, when the show returns from hiatus, the dynamic between Cristina, Owen and Teddy will be unlike any we've seen between them before.

"To have the three of them interacting is going to be interesting to watch and to see the outcome from this devastating event weigh on all three of them. The impact of it [will be great]."

And, of course, she says, one of the things that will weigh most heavily on the former Army doc is the suddenness of her husband's tragic death and the fact that she wasn't there.

"In her mind, when she talks to him [before surgery], she's sure she's going to see him in post-op. It's not like it was a tricky surgery," she says. "It's like when we get in our car - you expect for there to be dangers on the road but you never expect to be flipped upside down. You don't expect to lose someone so close to you."

"That's just the horrifying reality she's going to have to deal with."

Where do you think the show will take Teddy's character after all this? How will her relationships with Owen and Cristina be affected? Share your comments and predictions in the comments below ...

Steve Marsi is the Managing Editor of TV Fanatic. Follow him on Google+ or email him here.

Tags: Grey's Anatomy, Interviews
From Around the Web