November 2011 News Archive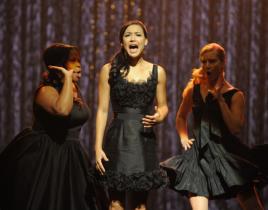 With Ricky Martin all but officially on board, Glee is now close to signing another major artist for another significant guest-starring role. According to ...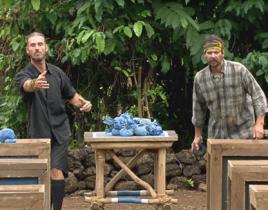 Games evolve. The NFL has moved from a league dominated by running the football and defense to an aerial assault. After years of offense, baseball has rece...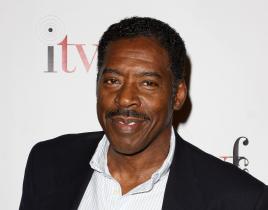 Hart of Dixie fans will soon meet the man responsible for making Lavon Hayes Lavon Hayes. Ernie Hudson - most recently seen on The Secret Life of the Ameri...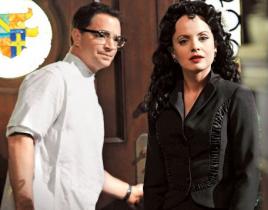 Nothing much happened on American Horror Story this week, except for an appearance by The Black Dahlia, a cameo by The Pope and the revelation that Vivien ...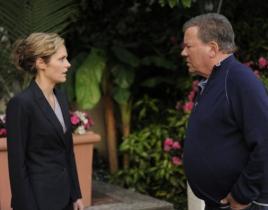 This episode was the Shat! Who could have guessed that 30th birthdays could be such a roller coaster? We should have known even the most basic of holidays ...

Katie Finneran does not really hate her teenage daughter. She does not even have a teenage daughter, only a 10-month old son who the actress says is "super...
Are you ready for Sectionals, Gleeks? On next Tuesday's "Hold on to Sixteen," New Directions will square off against The Trouble Tones and other groups for...
This hasn't been the most exciting set of winter episode for Covert Affairs, not for that show's main critic at least. Read his take on this week's install...
A week after stepping into the world of fashion, 90210 will close out 2011 with an early holiday celebration. On an episode we already know will conclude w...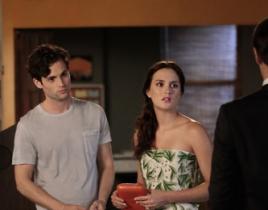 Yes, you read the headline correctly. Gossip Girl's Dan and Blair will be moving in together. What that means for the long term future of their relationshi...