Effin awesome casting news out of CBS today.
E! Online reports that Jennifer Carpenter - Dexter Morgan's curse-word-loving sister and the new Miami PD Lieutenant on Dexter - will appear on an upcoming episode of The Good Wife. She'll play a professor who gets fired for her beliefs.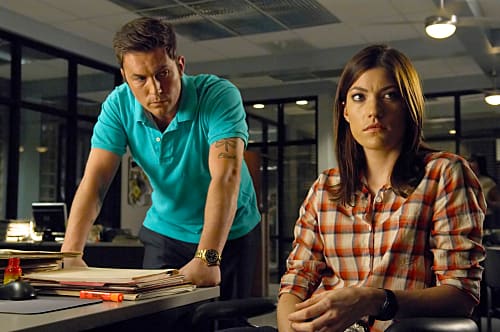 That's all we know at the moment, unfortunately, but Carpenter shot her scenes this week and will likely guest star on the drama (which airs at the same time on Sunday nights as her usual Showtime gig) before the year is over.
Both The Good Wife and Dexter air new episodes this week.