Welcome to the 175th Gossip Girl Caption Contest at TV Fanatic, where readers submit their best caption(s) for a photo from the CW drama! Ready to flex your creative muscle? Let's do it up.
This week's Caption Contest winner, using a classic pic from the Season Five premiere (check out our Round Table discussion), is Brianna. Congratulations! The winning entry now appears below.
Honorable mentions go to Ava Mila, leanne and toddy. Thanks to all for playing!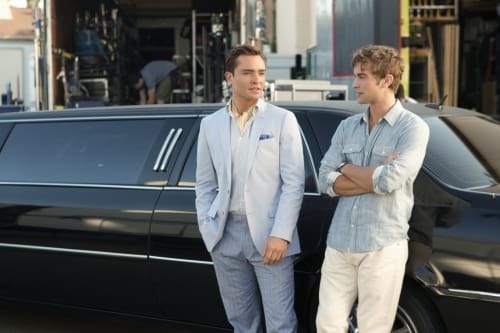 Nate: What are you doing?
Chuck: What do you mean?
Nate: Why are you posing and looking off into the distance while I'm trying to talk to you?
Chuck: I'm Chuck Bass, this is how I stand.
Steve Marsi is the Managing Editor of TV Fanatic. Follow him on Google+ or email him here.