Landau Eugene Murphy, Jr. has officially gone from a car washer to a million-dollar reality show champion.
Following a two-hour season finale of America's Got Talent, Nick Cannon announced that this jazz singer had defeated Team iLuminate,  Silhouettes and Poplyfe. It was a result that left Murphy in tears.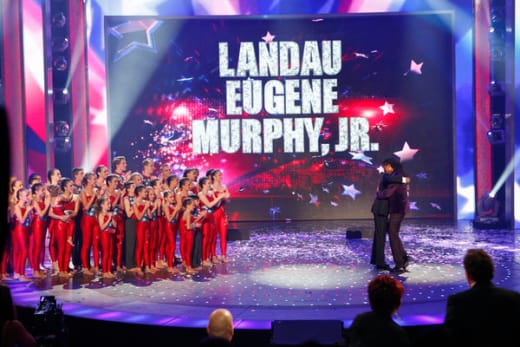 "Thank you so much for supporting me and believing in me, and helping me believe in myself on national television, in front of the whole world," Murphy said, as the crowd applauded. "This is so important to us, man. This has been a long, hard journey. I been busting my butt out here doing this for so long, ever since I was a kid, and it's finally paying off."
Murphy has earned $1 million and the honor of headlining a show in Las Vegas. Congratulations to the champion!