It's been confirmed: Two and a Half Men will premiere its ninth season with a funeral in honor of Charlie Harper. It will feature a few big names stopping by to pay their respects to the womanizer.
Now, sources tell TMZ just how the show will arrive at this storyline: through murder!!!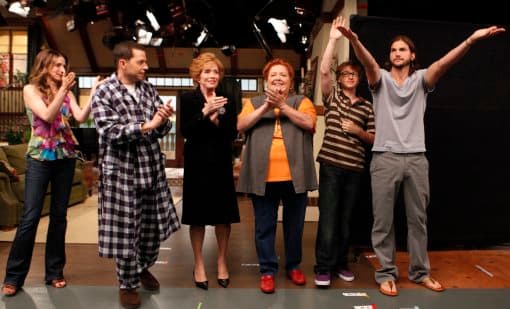 Ashton Kutcher reacts to applause on his first day of shooting Two and a Half Men.
At the sitcom's taping Friday night, witnesses say Rose gave a speech in which it was revealed she and Harper got married, but she soon discovered that he had cheated on her. He subsequently "slipped" off a Pars subway platform and was blown into a "meat explosion."
The implication? Rose killed Charlie and got away with it.
Sounds like something Chuck Lorre would right about his former star's character, doesn't it?