The Good Wife. Don't let the name fool you.
So teases CBS in a new promotional photo for this Emmy-nominated drama, one that features Julianna Margulies and can simply be described as: HOT.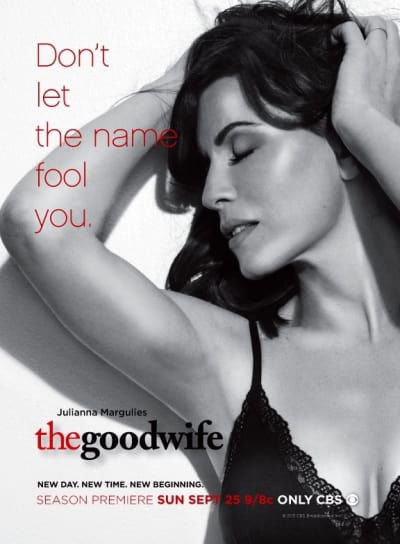 Does this steamy promotional shot mean Alicia will be unleashed on season three? We already know there will be more sex overall on the series.
The Good Wife moves to Sunday nights and premieres on September 25. Put those eyes back in your sockets now, fellas.
Matt Richenthal is the Editor in Chief of TV Fanatic. Follow him on Twitter and on Google+.