Rookie Blue has been renewed for a third season. As a result, Travis Milne can look ahead a bit and project what he thinks will happen to his character of Chris Diaz.
Sam Swarek, meet your doppelganger?
"We're gonna see him become a bit of a bad ass," Milne told me last week. "You might make some comparisons to Swarek, not that Swarek is mean, but he's more edgy and more aware of evils in the city than Chris has been."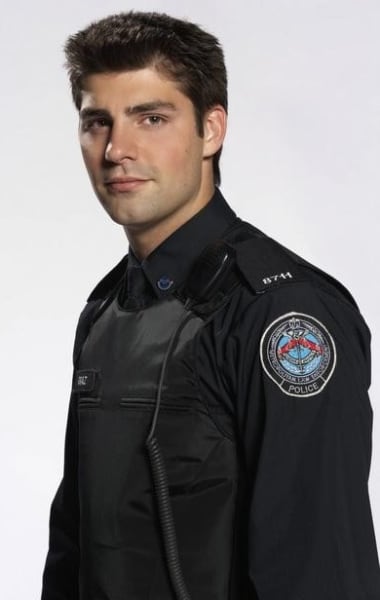 Indeed, Diaz was the most naive of all rookie officers when we first met him. He was a stickler for rules, one who believed in a black-and-white answer for everything.
As events and cases have unfolded, Diaz has changed. For the better, Milne thinks.
"It's been exciting to play a character whose systematically unfolding new aspects of his life. By being introduced to many things, his eyes are definitely open. He sees the other side of life and is becoming a better person because his mind isn't so closed."
What can we expect on the season finale? The actor was mostly mum, but did offer this vague tease:
"Some things will happen to Chris that aren't so good. Instead of accepting them, he decides to thrown down the gauntlet."
For another Rookie Blue exclusive, check out my interview with Enuka Okuma.


Matt Richenthal is the Editor in Chief of TV Fanatic. Follow him on Twitter and on Google+.