Erica Durance is flying over to ABC.
The former Smallville star will appear on an episode of Charlie's Angels in October, portraying a CIA agent named Samantha Masters. Look for this character to share a romantic history with Ramon Rodriguez's Bosley and for her interaction with the "fourth angel" to shed a bit of light on his backstory.
Samantha and Bosley will meet again while on assignment in Cuba.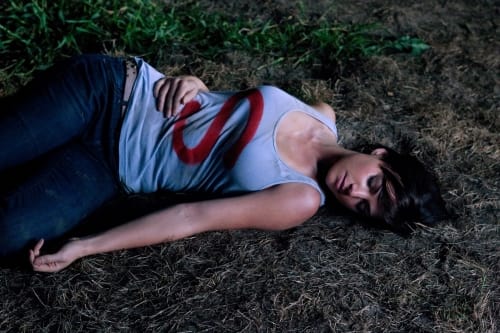 Get up, Erica Durance! Charlie's Angels needs you!
Charlie's Angels premieres on September 22. Former Lost star John Terry has also booked an appearance on the series.