Aside from a fun promo set to a classic R&B song, what can we expect from the final season of The Closer, which kicks off this evening?
"The theme of this season is love and loss," creator James Duff tells TVGuide.com. "Loss is part of the promise of love. The only promise that you ever get with love, is that it will end. So we wanted to incorporate how much we loved doing these stories: how much Brenda loved her job, how much she cared about her part in the justice system, and how much it would mean to her to step away from all of that."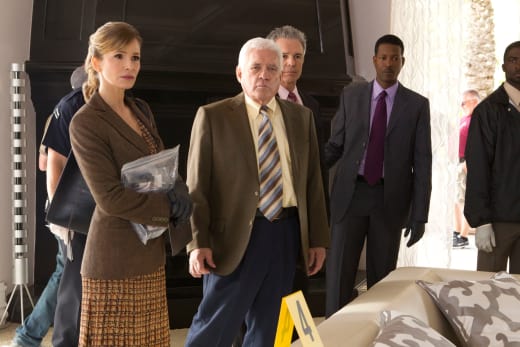 Brenda will be sued this season, a development that brings Mark Pellegrino into the picture. This is a welcome development for fans of the actor from his appearances on Lost, Supernatural and other shows - but Brenda is less excited about her attorney after they first meet.
"This guy is ruthless in the courtroom... [and] he sort of lays down the law to Brenda, in a very blunt, cheery, forthright way," Duff says. "He is extremely honest...She's not used to being bossed around. The first time that she leaves his office, she's in tears."
For more on the season ahead, read Duff's full interview with TV Guide. Then, visit TV Fanatic as soon as the season seven premiere concludes for a full review.