Through eight episodes, Teen Wolf has developed into an exciting series that does a tremendous job writing story on top of story.
It all started with Scott McCall getting bit by a werewolf. Things then began to build in "Pack Mentality" when we learned about the Alpha Wolf. As the season carried on, it seemed like this might not be anything more than a simple story of "let's kill the big bad wolf."
Thankfully, that was not the case.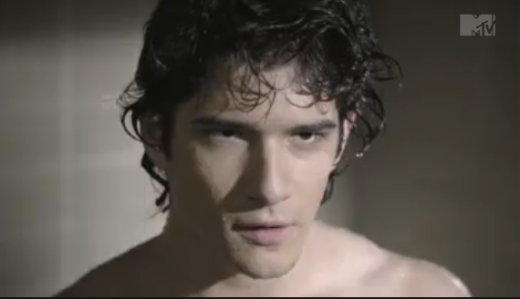 "Lunatic" gave us the reveal that there may be a werewolf cure, and in doing so, it provided our protagonist with something to really pine for as the season/series moves forward. Everyone has wanted to kill the Alpha Wolf since learning about him, but now that result would be rewarded twofold as it also would clear Scott of his werewolf problems.

Is that possible on a show that is titled Teen Wolf? Probably not, but the series has already earned enough respect in its ability to surprise that I wouldn't take it out of the realm of possibilities.

Before moving on to Scott screwing over his best friend, and yes, the triumphant return of Derek Hale, let's reminisce about another brilliant opening sequence. This time it featured the first blatant homage to the original

Teen Wolf movie

.

It was fun watching Stiles get hammered, and while it was not nearly as entertaining watching Scott sit sadly with his friend, things picked up when those other two jokesters showed up. Scott was fed up and didn't want any trouble, so he simply did his best Michael J. Fox impression: "Give me the bottle of Jack."

He did it with the wolf eyes, and the low slowed down voice, in a perfect homage to the Fox line of "Give me a keg of beer."  And because Tyler Posey is not nearly as scrawny and nerdy looking as Fox was back in 1985, Scott had me shaking in my boots, a common occurrence during the opening sequences lately.

After sticking up for his boy like that, I couldn't believe what I saw out of Scott throughout the rest of "Lunatic." I understand it was a full moon and everything, but you don't do your best bud that way. Wolfing out or not, you don't make out with the girl Stiles has been lusting over for who knows how long.

Scott deserves both of the hardships that came to him after that. First, Stiles tricked him into getting handcuffed in his room for almost the entire night. And, secondly, Allison and Jackson continued to hit it off. Scott got a glimpse of that as the two of them consoled each other in the car, but he never did get a chance to take out his frustration on them... thanks to Derek Hale.

Yes! Like so many made clear, Derek Hale is not dead! He returned to save Scott from harming Jackson and/or Allison, or at the very least outing himself as a wolf. He then absolutely demolished Scott in the ensuing rumble in the woods. This dude just spits excellence, no? It's great to have him back.

So with four episodes to go in the first season, Teen Wolf continues to improve. I loved how "Lunatic" developed the stories we were already aware of, and also brought in some of its own plots. What did you think of the episode? How pumped are you to see Derek Hale back? And how mad are you at Scott for making out with Lydia?

Dan Forcella is a TV Fanatic Staff Writer. Follow him on Twitter.

Tags: Teen Wolf, Reviews