Some sort of murder twist will be featured on the fourth episode of Burn Notice this summer. And the ramifications will be felt all season long, Jeffrey Donovan says.
"There is a big baddie coming, and it has to do with the murder. And the murder involves Michael very, very specifically," Donovan tells EW. "The bad guy who did that... is going to become a huge, formidable foe, but that's going to be really in the second half of the season."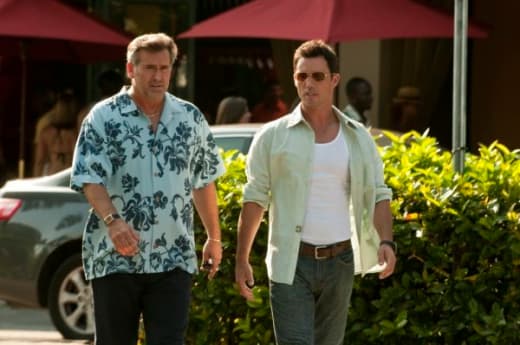 What else can fans expect from season four, which premieres on June 23? Grant Show will portray Michael's new CIA partner, while viewers will "see Michael and Fi come together like they never have before."
"If the fans have always wanted to know about Michael's past before he joined the CIA, they're going to find out a lot about that," Donovan teased.