Justified Season 3 Scoop: The Future of Ava, Raylan and More

TV Fanatic Staff at .
A murder. A suicide. And a main character fighting for her life.
The season two finale of Justified left jaws dropped and viewers stunned around the country. How will various events impact season three of this fantastic FX drama? Among other questions, that's what TV Guide asked producer Ned Yost...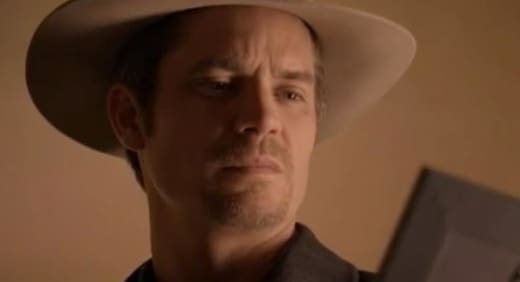 Will Ava survive? I would be very surprised if Ava wasn't in the show. We love Joelle, and we love Ava.
What will Winona's pregnancy mean? We honestly don't know where we're going with that. We'll figure it out. We just thought it was a good complication.
What is Raylan's professional future?
I can pretty much guarantee you that he will be a Marshal. That's our show, but [people] do go through these things in life, where you think, "I'm just going to chuck it all and move to Vermont." We all get those moments, and we wanted to explore that.
Any more season three spoilers? We spent a whole season getting Boyd back to being Boyd. I would not be surprised if we find ourselves looking again in a more concentrated way at the Boyd-and-Raylan relationship. Their stories ran parallel this season. But if we don't do it in Season 3 and if the heavens allow a Season 4, at some point it's got to come back to Raylan and Boyd.
Visit the official TV Guide website to read the full interview with Yost.