As she told us in an exclusive interview this month, Jessica Szohr is ready to move on.
Along with Taylor Momsen, the actress will not appear as a series regular on Gossip Girl next season. But Szohr doesn't sound very broken up about the development.
"When I started the fourth season, I kind of had a talk with the producers," Szohr told E! News. "We didn't know what we were going to do with the characters. After playing someone for four years, it can be a little repetitive. So I was ready for a change."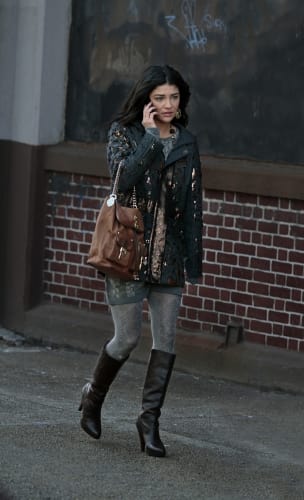 The door remains open for Vanessa to show up again at some point, but the actress makes it sound like that's a long shot at best.
"I had so much fun and I made friends I'll have for a lifetime and it was so great to work in the city, but I got the most I could out of Vanessa."
Will you miss Jessica Szohr on Gossip Girl?
Matt Richenthal is the Editor in Chief of TV Fanatic. Follow him on Twitter and on Google+.