Entourage Season 8 Spoilers: Johnny Galecki, Johnny the Gorilla and More
Matt Richenthal at .
Get ready for your fill of Johnnys on the final season of Entourage.
First, Johnny Galecki (The Big Bang Theory) will play a version of himself on eight episodes of the HBO smash. Eric and Scott will sign him as a new client.
Also, viewers will watch as as Johnny Drama voices Johnny the Gorilla in the animated series Johnny's Bananas.
"We'll see some of the cartoon that I think people will get a kick out of," creator Doug Ellin told TV Guide. "I'd like to [launch] a full show of it after we finish this last season."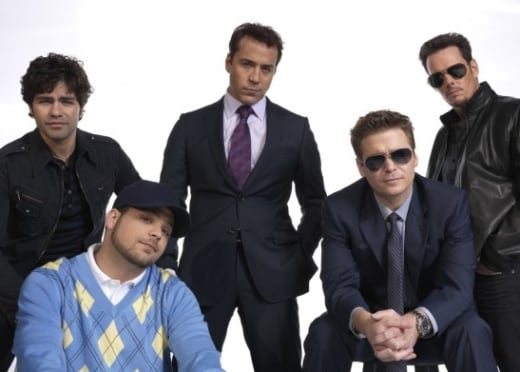 What else will the final season deliver?
Cameos by Christian Slater, Alex Rodriguez and Mark Teixeira, Amar'e Stoudemire and Carmelo Anthony.
Vince getting out of rehab.
Ari trying to make everything right with his family.
A possible appearance by Charlie Sheen: "I'm still waiting for Charlie to call me back," says Ellin. "I'd come up with something good."
Matt Richenthal is the Editor in Chief of TV Fanatic. Follow him on Twitter and on Google+.