This week the Jeffersonian team was charged with uncovering the identity of a Jane Doe who could neither hear nor speak in "The Signs in the Silence." The episode signaled a strong and welcomed return from many weeks of static and predictable storytelling to deliver a heartfelt and engaging hour of television.
Nothing makes me more pleased than to see Bones returning to their roots and investigating their characters, their motivations and their relationship to the world around them.
This episode certainly did so, and was reminiscent of "The Doctor in the Photo" in it's depth and the hint of drama that permeated the search for Jane Doe's identity.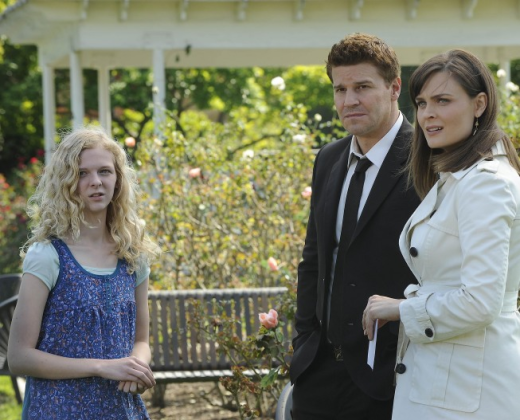 What really brought this episode home was Brennan's willingness to go with the idea of a stuffed animal as a gift to Angela and Hodgins unborn child.
It was only at the beginning of the episode that she scoffed at the idea. It demonstrated how the presence of something seemingly inconsequential can mean the world to a child, from a person who typically disregards the sentimental as irrational.
It was no doubt a result of the case and the impact it had on Brennan. It really humanized her in a way that we haven't really been seeing in a while.
Furthermore, there were two instances in this episode in which  Brennan took issue with people assuming she was cold or unfeeling, and she was honest about it. Brennan rarely makes a point to correct others assumptions about her behaviors or what they are implying. I was proud of her.
Also, Booth's admission that he was displeased with his handling of the abusive father brought back Booth's troubled childhood. It seemed that Amy's/Samantha's situation spoke to them both on some level, which may be somewhat of a foreshadowing of the return to closeness that has slowly redeveloped in these last few episodes.
The content of the episode overall was excellent.
The use of a girl who could neither verbally communicate with them nor hear them added a very sobering and serious tone, which was amplified by the discovery of abuse. I was heartbroken to see the x-rays that clearly showed the pain the young girl had been put through. What's even more sad is that this clearly isn't something that's unheard of in the real world. That thought alone was sobering for me.
In the end, though, the young girl was returned to her birth parents, who appeared with the stuffed bunny from her youth in hand, ready to welcome her home.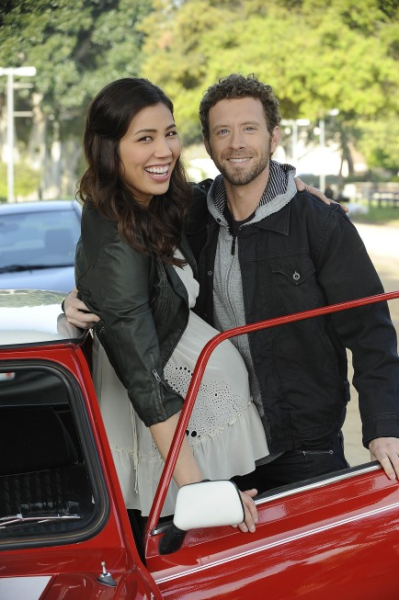 On the Hodgela front, have to give props to TJ Thyne and his labor pains freakout. I have never heard so many hilarious variations on the phrase "Where are my keys?!" He's going to make such a great dad. Can't wait to see him in action.

This was thought provoking and engaging television that was delivered tonight through "The Signs in the Silence." So there's only one real thing to say to the show that I have continued to hold out for episode after episode:

Welcome home, Bones.

C. Charles is a TV Fanatic Staff Writer. Follow her on Twitter.

Tags: Bones, Reviews
Want more Bones?
Sign up for our daily newsletter and receive the latest tv news delivered to your inbox for free!
More From TV Fanatic

On tonight's The Bridge, the search for Eleanor continues. Will she kill again before she's found?

On Extant, Molly reveals her pregnancy to John but Sparks' story isn't exactly a plausible explanation.

Mike, Briggs and the team pull out all the stops to get Paige back. Read our Graceland review of "The Unlucky One" now to find out if they were successful.

Rachel & Jessica's life choices seep their way into the business of the men in their lives, some of which only cause more problems. Read out Suits review of "Litt the Hell Up" now to see what went down.
---