April 2011 News Archive (Page 15)
NBC released a long preview for The Voice last night before The Tonight Show. It's certainly a different take on American Idol, X-Factor and the like. But ...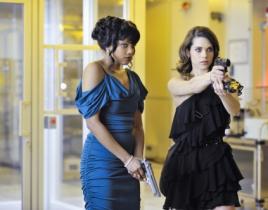 On this week's episode of Nikita, "Girl's Best Friend," Twilight's Edi Gathegi guest starred as a playboy, terrorist son of a president. I have to ad...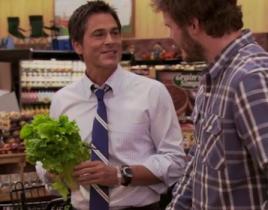 While not as strong as last week's superb "Dinner Party," "Soulmates" did serve up everything I enjoy about the show (in a real meat sort of way, of ...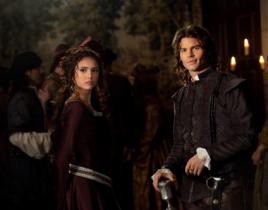 Wow. There's no other word to describe an episode that delivered so much mythology, but in a way that didn't come off as forced and certainly didn't feel l...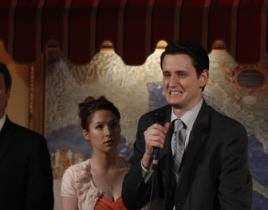 It was the last time Michael Scott will ever host the Dundies, and it was the second to last night that Michael Scott will ever be on television. It might ...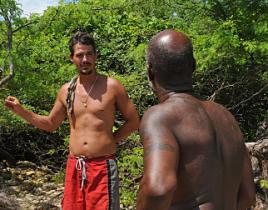 Phillip may have dominated the episode and our review this week, but we're not going to let him dominate our Round Table. There's plenty more to talk...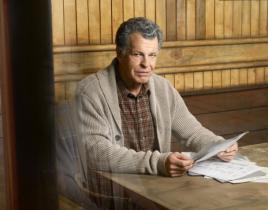 Have you noticed it, Fringe fans? 6:02 a.m. That time has been embedded in promos for this Fox drama for weeks, and John Noble told us today that it's not ...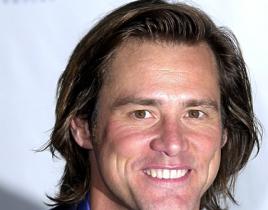 The Office season finale just got even funnier. And more star-studded. Jim Carrey will appear on the special, extended May 19 episode. While details regard...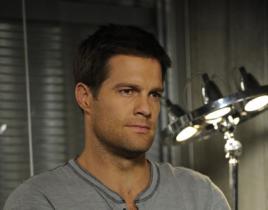 This week's episode of Bones treated us to a new cast of quirky characters, serving as a pilot for a spinoff show aptly titled, "The Finder." While I was e...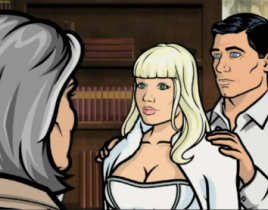 "One for three off the roof, bitch!" Last night, a super villain was literally built on Archer. In a ridiculous parody of the Six Million Dollar Man,...