Hometown dates. When else will Brad Womack have the chance to learn about the women he's considering marrying? At least until he stars on The Bachelor next time?
We joke. You know darn well (and The Bachelor spoilers confirm) he picks someone this time. The only question is which one of the three women left standing now.
After dates that saw Brad travel to the far corners of the country, he's cut his field once again, leaving three worthy candidates to travel with him to South Africa.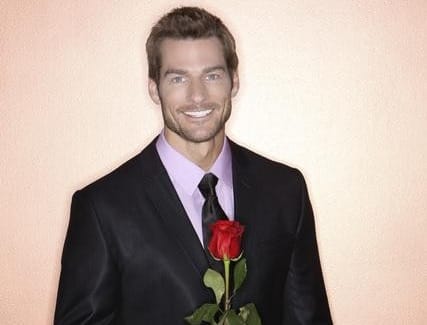 We begin in Seattle, Wa., where he meets Chantal O'Brien. Her family has kind of a nice house. And by kind of nice we mean nicer than The Bachelor mansion.
Brad seems most at home with Chantal, and not just because her folks are so loaded. Of all the women, the rapport here seems the most natural, normal.
Her family seems to appreciate and recognize this. Even if their date was the least exceptional for many reasons, that's why we're picking her to win this.
The next date goes to Ashley Hebert in Madawaska, Maine. That is far up there. Actually as far north as you can go in the great state of Maine. It's great.
The date showed us a different side of the small-town girl Brad's liked a lot from the start. Do we see her as marriage material for him? No, we do not.
Still, what a nice, genuine family and what a nice treat to see some people featured who aren't from major cities. Hard not to like it up there, isn't it?
On to mortician Shawntel Newton, whose profession, while a little unusual, seems to spook Brad more than it really should. I mean, this is her career.
Is it SO uncomfortable that there are people who do this? It was nice to see the family business aspect to it, rather than just Brad acting like it's weird.
Ultimately, Shawntel probably sealed her own fate willingly or not when it was determined that she'd been planning to take over the family business.
The last, and most anticipated date went to Emily, who brought along her adorable daughter Rickie. For Brad, this one could have gone a bit better.
Kids are unpredictable, of course, and you're not just going to walk into a situation like that and have it be totally fine. That's not how it works.
Guy could be a little less of a stiff at times, however. Yikes.
In the end, despite the awkwardness of that date and the kid factor, Emily got a rose and Shawntel did not. Insert terrible death joke here.
What did you think of last night's The Bachelor? Do you think Brad made the right decision? Who do you think is the favorite among his final three?
Steve Marsi is the Managing Editor of TV Fanatic. Follow him on Google+ or email him here.