I'm an unabashed fan of The Vampire Diaries and to those of you reading my column who are not familiar with The CW show, all I have to say is: sorry, get your own column!
Also: you really should watch it. This is not some cheesy, Twilight-esque drama aimed at 13-year old girls. It's actually a well-acted, suspenseful hour of television that guarantees at least one legitimately shocking twist each week.
As viewers await the show's January 27 return, most are asking one question: who should play Klaus, the oldest, most powerful vampire on the planet? Producers say they have been watching tapes of actors from around the world and are seeking someone with "charisma and gravitas."
Allow me to offer a pair of suggestions: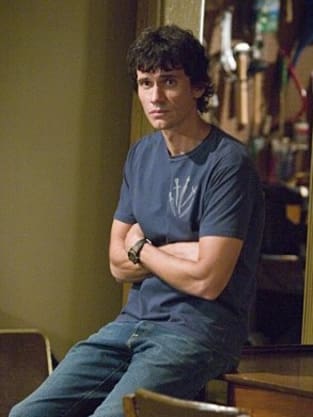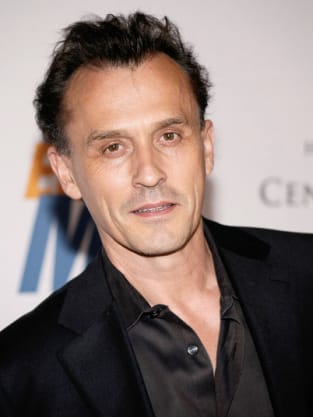 Christian Camargo
Unless you're a fan of Dexter, you might be asking: who?!? But that's partly the point. The show should aim for a relative unknown, someone viewers only see as Klaus. While stunt casting can be fun, it can also be distracting and not serve the storyline well.
Camargo is best known for playing Dexter's creepy brother on this Showtime hit's first season. We don't want to spoil anything, but, trust me, that performance proved he can be both menacing and charismatic.
Robert Knepper
Has seen his profile take off since he stole every Prison Break scene as T-Bag. He'll actually reprise that role on the upcoming drama Breakout Kings, but would be an ideal choice if he could make time for a stop in Mystic Falls.
With a smile almost as sly as Ian Somerhalder's, Knepper could go toe-to-toe, snark-to-snark with this Salvatore brother. Was so convincing as a murderous pedophile on the aforementioned Fox show that I'd never let the actor near my children. In other words: he won't have a problem scaring viewers.
What do you think of these choices? Who would you cast as Klaus? Leaving out the best, most realistic and frightening possibility, of course: Mel Gibson.
Matt Richenthal is the Editor in Chief of TV Fanatic. Follow him on Twitter and on Google+.