Only one thing is guaranteed about this year's Golden Globe Awards telecast: Ricky Gervais will make for a hilarious host.
But who will actually take home the major trophies on the television side? Two TV Fanatic staff members debate the contenders below...
Best Television Series: Drama
Boardwalk Empire
Dexter
The Good Wife
Mad Men
The Walking Dead
Matt's pick: The Good Wife. It blends humor with intelligence, character development with a legal procedural. No other show depicts such well-layered, morally grey characters.
Jeff's pick: I agree. Just when you think you've got a peg on where it's going to go, it throws you a curve.  Such a well-acted ensemble, and the ambiguity in loyalties makes it a fascinating watch.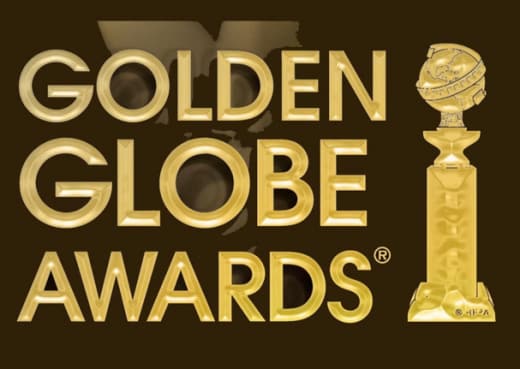 Best Performance by an Actress In A Television Series: Drama
Julianna Margulies: The Good Wife
Elisabeth Moss: Mad Men
Piper Perabo: Covert Affairs
Katey Sagal: Sons of Anarchy
Kyra Sedgwick: The Closer
Matt's pick: Elisabeth Moss. Sagal had my vote until "The Suitcase." But that episode sealed the deal for Moss.
Jeff's pick: As much as I want to throw caution to the wind and pick Perabo for bringing a sexy spy back to my television screen, I'm going to go with Katey Sagal. It can't be easy to tackle the subject matter SoA throws at her, and she makes it look so dang easy.
Best Performance by an Actor In A Television Series: Drama
Steve Buscemi:
Boardwalk Empire
Bryan Cranston:
Breaking Bad
Michael C. Hall:
Dexter
Jon Hamm:
Mad Men
Hugh Laurie:
House
Matt's pick
: Kyle Chandler... oh, sorry. Gotta go with Hamm. Don Draper went through every conceivable emotion this season, although I wouldn't argue with any of these choices winning.
Jeff's pick
:  Steve Buscemi - because he's flippin Steve Buscemi. 'Nuff said.
Best Television Series: Comedy Or Musical
30 Rock
The Big Bang Theory
The Big C
Glee
Modern Family
Nurse Jackie
Matt's pick: Modern Family. Solely for Manny's reaction to Jay talking badly about church. Stop trying to play fast and loose with the kid's soul!
Jeff's pick: Modern Family is the most colorfully comedic ensemble nominated in the category.  Warm and endearing with an insanely talented cast that can make even a simple car ride seem hilarious.
Best Performance by an Actress In A Television Series: Comedy Or Musical
Laura Linney: The Big C
Toni Collette: United States of Tara
Edie Falco: Nurse Jackie
Tina Fey: 30 Rock
Lea Michele: Glee
Matt's pick: Laura Linney. I might take issue with really including The Big C in a comedic category, but once it's there, she's an easy choice. She exhibited more range in that performance than any other nominee in hers.
Jeff's Pick: Since this is also a Musical category, I'm going to shock the masses and go with Lea Michele, because, if nothing else, the girl can bust a note like nobody's business!
Best Performance by an Actor In A Television Series: Comedy Or Musical
Alec Baldwin: 30 Rock
Steve Carell: The Office
Thomas Jane: Hung
Matthew Morrison: Glee
Jim Parsons: The Big Bang Theory
Matt's pick: Baldwin. What's the point of even having this category anymore?
Jeff's pick:  Maybe I'm feeling nostalgic, but with Steve Carell soon departing The Office, the only reason to keep it on the air deserves to go out with a bang.
Matt Richenthal is the Editor in Chief of TV Fanatic. Follow him on Twitter and on Google+.