Simply put, Shawn Hatosey tells Entertainment Weekly, you must turn in for the final minute of the Southland season premiere on January 4. Why?
Something will happen that forces he and partner Nate to develop a "stronger bond," Hatosey teases. "This season is going to be about how he needs someone to lean on, and he needs support."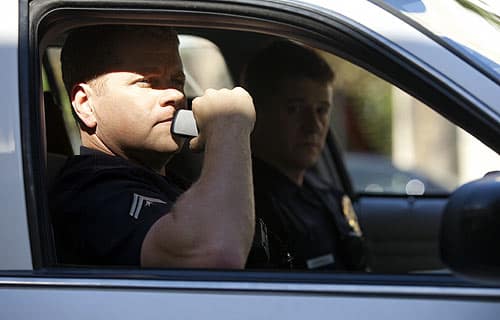 As for Michael Cudlitz's John Cooper? He'll be dealing with back pain, popping pills - and causing his those around him to be concerned.
"What's going to happen over the course of the season is that the bad days are going to start outweighing the good days, and there will be fewer good days in between," said Michael Cudlitz (pictured). "So I think we're all going to be left with the question of, 'Does John have a back issue or does John have a drug issues?'"
TV Fanatic will cover Southland throughout this season, recapping and reviewing every episode in depth. We hope you'll join us.
Matt Richenthal is the Editor in Chief of TV Fanatic. Follow him on Twitter and on Google+.