Procedural, crime-related shows may be a dime a dozen, but few would even attempt, let alone effectively weave a mysterious death into an international incident involving murder, espionage, money laundering and diplomacy in the span of an hour.
That's NCIS for you, and as this elaborate conspiracy unfolded, "Royals & Loyals" proved yet another example of why the show remains one of television's best hours.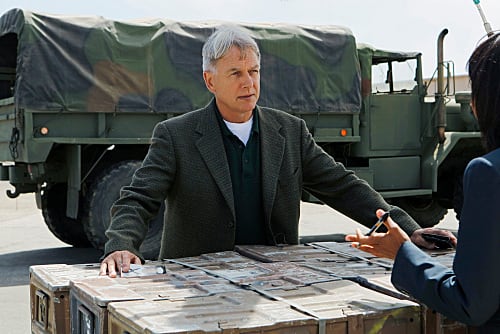 GIBBS VS. THE CIA: The latter stops at nothing ... but we'll still take Gibbs.
The focal point last night was a dead petty officer killed aboard a British ship in a Norfolk, Va., harbor, which led to all sorts of interesting wrinkles, as that technically constitutes British soil.
Then there was the matter of Maj. Peter Malloy of the British Royal Marines, a liaison between the two nations who threw every wrench he could into the team's efforts to crack the case.
Gibbs literally put a wrench in the Brit's plans to set sail, however, and Malloy became a prime suspect as it became clear a death occurred on board and there was a conspiracy at work.
That much was clear. But who would have predicted Gibbs would end up fighting both the UK Secret Service and the U.S.' own Central Intelligence Agency to get to the bottom of it?
Malloy was not really a mere liaison, but a member of the British MI-6. Secret service style. He was working with the CIA to funnel U.S. cash to Afghan warlords, without a trace.
We learned that because our dead officer swallowed currency earmarked for Afghanistan and coated with a powder that the CIA can track via radio frequency. That's ... really sketchy.
Swallowing a note so that his murder might one day be solved, the officer got his wish, thanks in no small part to Abby's forensic brilliance and Gibbs' intolerance of rules and red tape.
Given Malloy's actions throughout, he seemed like the obvious suspect, especially after  he disappeared. But when he appeared at Gibbs' house, it was to tell him that he was set up.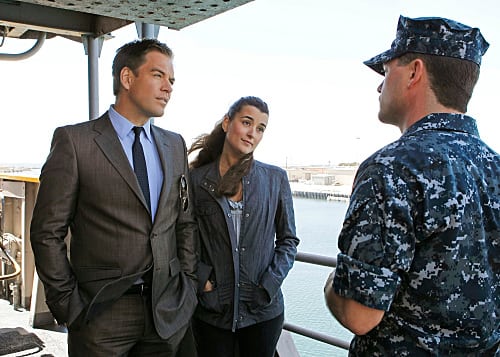 FOREIGN RELATIONS: For allies, British and American forces clashed frequently.
Dropping a wad of cash on the table, he tells our man to track it. One twist after another with this show. It turned out the local CIA agent, Loretta Tennison, was evasive for good reason.
She wasn't doing Gibbs any favors in his investigation, which would have been believable as typical CIA shadiness. In the end, she perpetrated an elaborate scheme to steal $3 million.
Officer Peck found out and became collateral damage.
We didn't see coming that Tennison was the killer, and while that may have unfolded a bit too quickly and easily, she did have the means - if not a believable motive - to hijack the cash.
Between Gibbs' unwillingness to bow to bureaucracy and the intricacies of a case involving CIA, Vance and British conflicts combined, this was a typically well-written episode of NCIS.
As always, Tony's movie knowledge and jealousy of the new man in Ziva's life, Palmer's knack for inappropriate timing and Abby's general awesomeness really added to the fun.
Over-caffeinated or stuck under a desk, Pauley Perrette is almost underrated in how she kills every scene, and it was great to see her forensic genius play an even bigger role than usual.
A few random thoughts before turning it over to you:
Only Tony can crack about being rich if he had to apologize for being himself, then say he'd instruct Ziva's new beau to "handle with care" and "contents priceless."
Wouldn't Malloy see through Gibbs' plan to get his DNA off that tea bag?
Does Gibbs not lock his house?
Is pollen the new fingerprints?
What did you think of last night's NCIS? What was your favorite moment, and what are you hoping to see more of in the coming weeks? Leave a comment and discuss!
Steve Marsi is the Managing Editor of TV Fanatic. Follow him on Google+ or email him here.