This week's Dancing With the Stars results show was even more of a drawn out and foregone conclusion than usual. Who was sent home? We think you have a pretty good idea.
Just the same, we'll refrain from spoilers and jump it below. We don't want to deprive you of this kind of suspense. The second contestant voted off Dancing With the Stars was ...
Michael Bolton.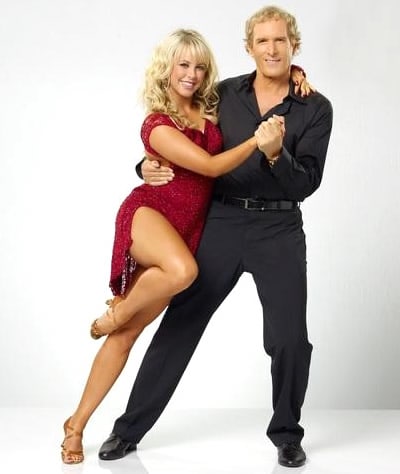 Chelsie Hightower couldn't keep Mike from the doghouse.
After scoring a 12 out of 30 the previous night, there was little doubt who the poorest performer of the week was. When the scores are bunched together, that's one thing. Not here.
Before they announced the bottom two, Brooke Burke talked to Bolton about his bad jive. Calmly, Bolton says judge Bruno Tonioli was inappropriate and disrespectful. Maybe, but ...
Come on man. That is what Bruno does.
The bottom two are The Situation and Michael Bolton - no surprise there - and Bolton got the boot. No surprise there. Voters showed him no time, love or tenderness last night.
Fortunately, Sitch survived. Jersey Shore quotes weren't enough for our weekly fix. We need some mediocre dancing too. Who do you think is next to go? Probably him, right?
Did America make the right decision voting off Bolton? Who are your favorite couples so far this season? Who do you think will win Dancing With the Stars?
Steve Marsi is the Managing Editor of TV Fanatic. Follow him on Google+ or email him here.