Return Confirmed: Mitch Pileggi to Recur on Supernatural
by Matt Richenthal at .
The latest Supernatural casting rumor is now a reality: Mitch Pileggi WILL reprise his role on season six of Supernatural.
The actor, who appeared in 2008 as Sam and Dean's grandfather, will recur on multiple episodes of The CW series in the fall. For what reason?
"For one thing, he's a Campbell - from Sam and Dean's mom's side of the family, which, unlike their dad's, has actually been into hunting for a very long time," producer Sera Gamble told EW.com "There's a whole side of Sam and Dean's history that they know nothing about. We'll get to find out a bit about it this season."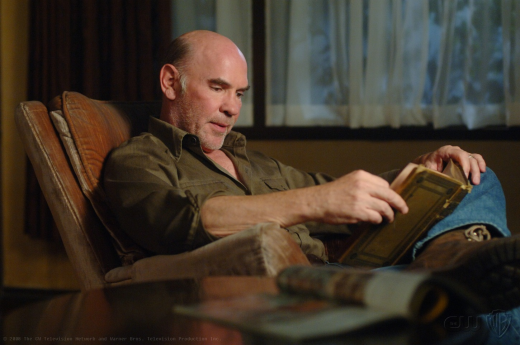 One more piece of Supernatural casting news:

The drama is on the lookout for actor in his late 30s to mid-40s to portray the recurring role of Christian. This individual is described by The CW as "capable, calm under pressure, and very good at his job." He'll have a special relationship with Sam and Dean.

Matt Richenthal is the Editor in Chief of TV Fanatic. Follow him on Twitter and on Google+.

Tags: Supernatural, Casting News, Spoilers
Related Stories