It seems impossible to believe, but it's true:
Michael Ventrella weighed in for season nine of The Biggest Loser at 526 pounds. He weighed out on last night's finale at 262!
Such a drop represented the most significant weight loss in show history, and was good enough to earn Ventrella the title. He was in shock when he saw the results, saying:
"I thought there was a glitch in the matrix! I thought, 'What is wrong with the monitor?' I can't believe this. I just proved no matter what it is, possibility or not, it can happen."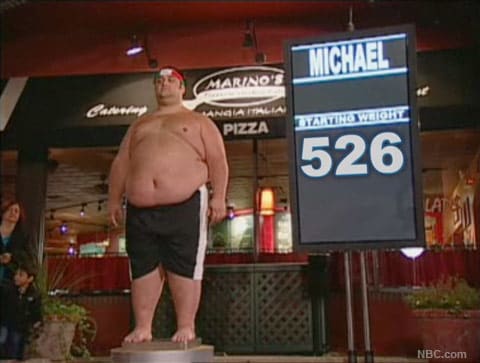 For Michael Ventrella, this was then. What is now? Scroll down!
Ventrella stands 6'3" and hails from Chicago.
Earlier in the night, he handed a white rose to his mom because she "gave me the motivation to change my life and have a rebirth." He added:
"I left everything I loved, everything I hated - I had to get over it. I dedicated myself so much. I had to reach into a place inside of me I didn't think existed. Even to this day, I don't feel like I'm done yet. I'm going to keep going."
It's an incredible accomplishment. What does Michael look like now? Look below, and prepare to be shocked...
After shedding 264 pounds, Michael Ventrella was named The Biggest Loser.
Matt Richenthal is the Editor in Chief of TV Fanatic. Follow him on Twitter and on Google+.