The Mentalist Sneak Peaks: "Red Letter"
at .
This Thursday in "Red Letter", the CBI team head to investigate the murder of a non-profit organization that fights human trafficking.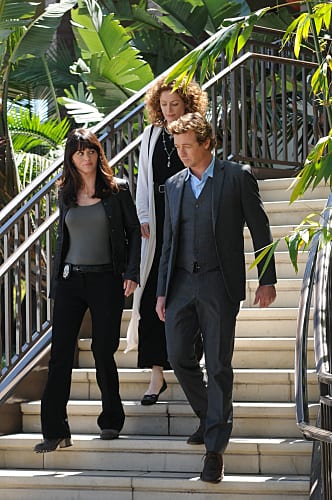 Meanwhile, sparks begin to fly between our favorite mentalist Patrick Jane and a supposed psychic Kristina Frye when their paths cros again.
Will this make Lisbon jealous? Will Red John play a part in this murder? We can't wait to tune in Thursday night at 10pm to find out!
Follow the jump to check out more pictures for this Thursday's brand new episode of The Mentalist.