Most random Community episode ever.
To conclude its first season, this hilarious sitcom did what it so often does: mock other shows. Abed even alerted viewers to this fact, saying how there was a "year-ending twist." But such twists and turns weren't reserved for side storylines or occasional wise cracks.
Britta said she loved Jeff! Jeff and Annie made out! There were significant developments that were clearly shout-outs to the usual, cliche-ridden finales across the dial (main character must choose between potential mates; characters move out, move away, etc.) - but will also have major impact on Community itself.
I didn't love what went down. It's one thing to go to extreme, ridiculous lengths in order to make fun of TV and movies (such as, you know, a campus-wide paintball war), but last night's episode felt like the kind of show Community was trying to mock.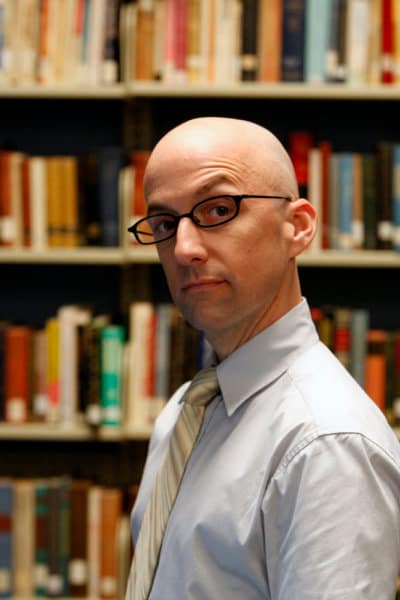 Jeff chose Annie over Britta and Slater? I don't want to think about these repercussions all summer long. I just want to think back to the best quotes of the season. There were definitely a few from this episode, highlighted by:
Annie: It's like prom queen! You wear a sash, and there's a vote, and if you win, they put a crown on your head, and I'm so jealous, Britta, I want to murder you! Aren't you excited? | permalink
Chang: I will find a loophole...then I'll kill you. | permalink
Pierce: It's called a beer bong. You're not supposed to inhale, though — I almost died outside. | permalink
But, overall, it tried to stuff too many things and people into the half hour (I adore John Oliver, but was it necessary to bring him back as a drunk Professor Duncan? Also, the Dean's furry dates were more strange than funny.)
The episode also ended with the kind of cliffhanger it may have meant to scoff at, but instead is likely to make fans actually talk about. Jeff and Annie have a lot of chemistry, but she's 19 years old. Is this a pairing we wanna see move forward:
And is such a relationship debate one we want to be having over such a snarky sitcom? Discuss!
Matt Richenthal is the Editor in Chief of TV Fanatic. Follow him on Twitter and on Google+.